Should I Paint My House Myself or Hire a Professional?
When it comes to giving your home a fresh look, one of the most significant decisions you'll face is whether to grab a paintbrush yourself or leave it to the pros. If you're from the Northwest GA area, you've probably seen some of the fantastic work done by Dependable Painting & Remodeling.
Determining Your Best Path
But how do you determine which path is right for you? Let's go over the pros and cons of DIY vs. hiring professionals, and address some of the questions we get asked all the time.
Pros and Cons of DIY Home Painting vs. Hiring a Professional
Let's first dive into the pros and cons of each of these so you can get a better feel for what you're looking for.
DIY Home Painting
Pros:
Budget-friendly: You might save some money initially, as you're only paying for paint and equipment and not having to pay for labor.
Complete Control: From the color palette to the painting pace, everything is in your hands.
Personal Satisfaction: There's a unique joy in looking at a room and thinking, "I did that!"
Cons:
Time-consuming: Without professional tools and experience, the job can take much longer.
Ends up being more expensive: If you do not have these professional tools, you'll end up forking over more money to purchase them to use one time then they end up on the self in the garage never to be used again.
Quality: A paint job requires more than just painting; there's prep work (and a lot of it), primer application, and ensuring even coats, which might be challenging for DIYers.
Potential for Mistakes: From paint spills on your furniture to uneven coats on your walls, the risks are real and we have had to help many homeowners fix these mishaps.
Hiring a Professional Painter
Pros:
Quality: Professionals, like us here at Dependable Painting & Remodeling, ensure a top-notch job, making your interior and exterior look brand new.
Efficiency: With the right tools and equipment, pros can complete the task in a fraction of the time.
Less Stress: You won't need to worry about prep work, buying equipment, or the post-painting cleanup.
Cons:
Cost: Hiring professionals might be more expensive upfront than a DIY project.
Scheduling: You'll have to coordinate with the painter's schedule.
Is It Worth Painting Your Home By Yourself?
It really comes down to what you value more: time or money?
If you're looking for a project and have the time to invest in learning the ins and outs of painting, DIY might be for you.
However, if you want a flawless finish, hiring a professional with years of painting experience like us here at Dependable, would be the best decision.
Why It Makes More Sense to Hire a Professional Than DIY?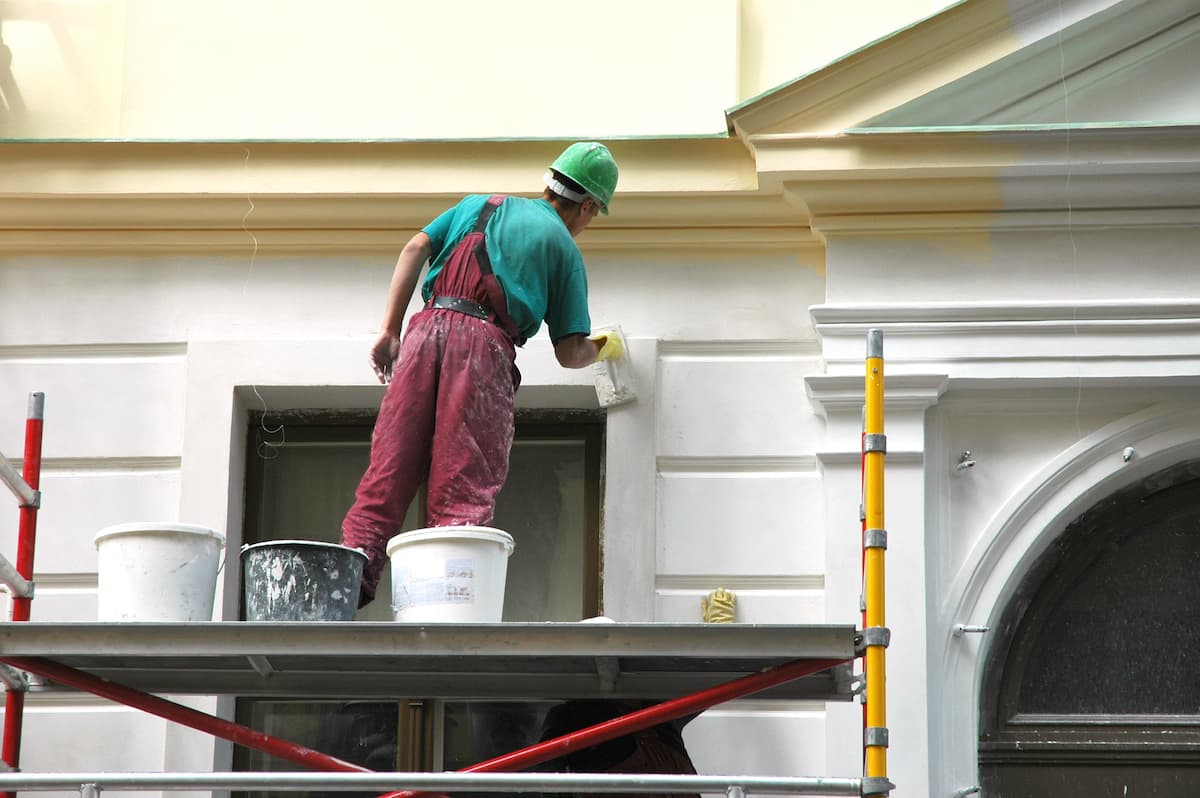 Experience: I can tell you that as a painting professional we have encountered almost every painting challenge and know how to handle them. Whether it's sanding down rough areas or choosing the right primer, our expertise is invaluable.
Equipment: Think rollers, brushes, ladders, and more. A professional already has everything needed for the job. But just in case you decide to DIY, check out our blog post on Interior Painting Supply List.
Safety: Painting, especially the exterior or high walls inside, can be dangerous. As professionals, we are trained to work in such conditions.
Prep and Cleanup: The pros handle everything from moving furniture to repairing wall imperfections and post-paint cleanup. Value for Money: While you might save on the initial costs of hiring someone, a botched DIY job might require repairs or a phone to a professional for touch-up later, costing you more in the long run.
Is It Cheaper to Paint Your Own House Interior?
In terms of raw material costs, yes, DIY can be cheaper. You're essentially cutting out the labor costs.
ou're essentially cutting out the labor costs. But remember, if you don't already have the necessary tools and equipment, the price can quickly add up. Plus, there's the value of your time. What might take you a week, professionals could complete in a couple of days.
Whether you DIY or hire a pro for your painting project the decision hinges on so many factors and is up to you.
It really comes down to your budget, time, and desired outcome.
Whether you DIY or hire a pro for your painting project, the decision hinges on many factors and is up to you. It really comes down to your budget, time, and desired outcome.
If you ever need advice or services from seasoned pros in the Northwest Georgia area remember that the team at Dependable Painting & Remodeling is always here to help!