Flooring Installation in Northwest Georgia
Your professional flooring installers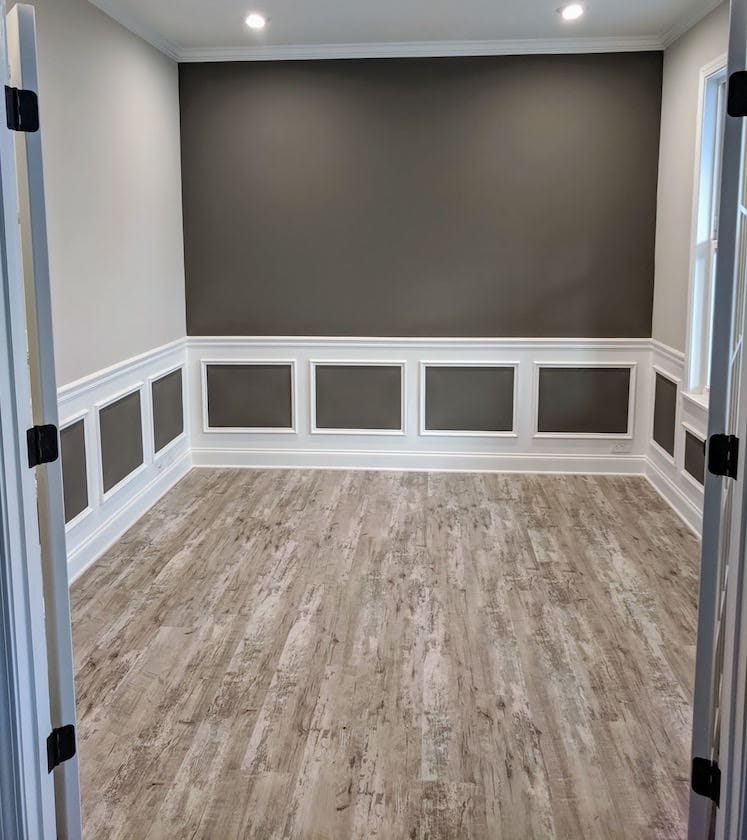 At Dependable flooring, we believe that every home deserves floors that make a great impression. From engineered hardwood flooring to LVP, sheet vinyl, and other options, our team of expert floor installers has you covered!
Luxury Vinyl Plank
Mimicking real hardwood, LVP flooring is made from compressed layers of vinyl, making it the most popular and cost effective flooring option out there.
Average Pricing:
 $3.50 – $5.50 sq. ft.
Laminate
Inexpensive, functional, and very popular with homeowners, laminate floors consist of a wooden fiber core topped with other materials to make it more durable.
Average Pricing:
 $3.75 – $5.50 sq. ft.
Engineered Hardwood
Want wood floors without the high price? With a top layer of actual solid wood, this flooring is hard to tell apart from real wood flooring.
Average Pricing:
 $5.00 – $8.00 sq. ft.
Carpeting
With so many different styles, patterns, textures and colors to choose from, you're bound to get the perfect carpet for any room in your home.
Average Pricing:
 $1.00 – $3.50 sq. ft.
Sheet Vinyl
Not only does this flooring not let water through, it's easy to install, available with a variety of appearances like wood, stone, or tile, and it's easy on the wallet.
Average Pricing:
 $1.00 – $3.50 sq. ft.
Schedule a FREE In-Home Estimate
At Dependable Flooring we are committed to bringing you the same great experience and quality of work the community has known and trusted for years. 
Our professional team of flooring installers is individually vetted for quality of work and customer service. Using our tried and tested office staff and production management team we will make sure that we provide you the smoothest, most stress-free flooring experience on planet earth! 
Give us a call today and we would love to speak with you about your project and how we can help. 
How our Flooring Installation Works
The smoothest, easiest, stress-free flooring experience you will ever have in your
life, GUARANTEED!
We make Call us or fill out our form and we will schedule to have one of our team members come to you.
We will come to you and help you choose the perfect flooring for your project. 
We will move all furniture for the flooring installation and put all your furniture back where it was. 
Get yourself a big ol' cup of coffee or tea and sit back, relax and enjoy your brand-new floors. 
Schedule a FREE In-Home Estimate
Our Flooring Service Area
We proudly serve the following Northwest Georgia cities:
Our Customers Say it Best
"Their Customer Service Beats Every Company." - Lisa Costa

We strive to be different! Not just another flooring company. We want you to depend on us throughout your entire project and we want to be a part of seeing your visions come to life while taking care of you every step of the way.
Our #1 goal is for you, our customers to have the smoothest, easiest, stress-free contracting experience you will ever have in your life!
Whether you're looking to have carpet, vinyl, or laminate installed on your floors, your project will have the attention to detail that we would use on our own homes. 
Get Brand New Floors Today!
Dallas, Acworth, Marietta and surrounding areas. 
Schedule Your FREE In-Home Estimate Today!