Make your home safer while improving the aesthetics of your home!
Fence Services
Northwest Georgia
known locally as your stain & seal pros for our amazing fence & deck work
Have you ever thought about fencing your property? Having a fence around your home has many benefits. A fenced home is a safe home as it is protected from any intruders that may try to enter your space. It also increases your own personal privacy. If you like to enjoy a coffee outside but always feel like you're being watched, a fence is definitely the best option for you. Also, consider that if you live in a busy neighborhood, a fence will act as a sound proofing agent from any highway or traffic noises.
Another benefit of having a fence around your home is that as soon as you put up new fencing, the boundaries of your property will be clearly delineated, making it easier for you to know where maintenance responsibility ends. 
A fence around your home is a great way to improve the aesthetic look of your home making it look more complete and increasing the property value of your home if you'd one day wish to sell. This makes fence building a great investment in the long run. 
Make your yard safe for both pets and kids while improving the look of your home by adding a professionally-made fence.
You've found the best place in Northwest Georgia to help you build, stain and seal a high-quality fence and receive excellent customer service. Our expert knowledge of best fence services in Georgia guarantee that you won't experience any stress while working with us. We can help you get the best fence solution for your home
If you don't already have a fence, we can help you build the best one possible. We built the most beautiful fences that can give you more privacy and serve as a sound barrier in a busy neighbourhood. Having a fence around your home will also protect your kids and pets from wondering off. Contact Dependable Paint & Remodeling to turn your yard into a safe space outside of your home.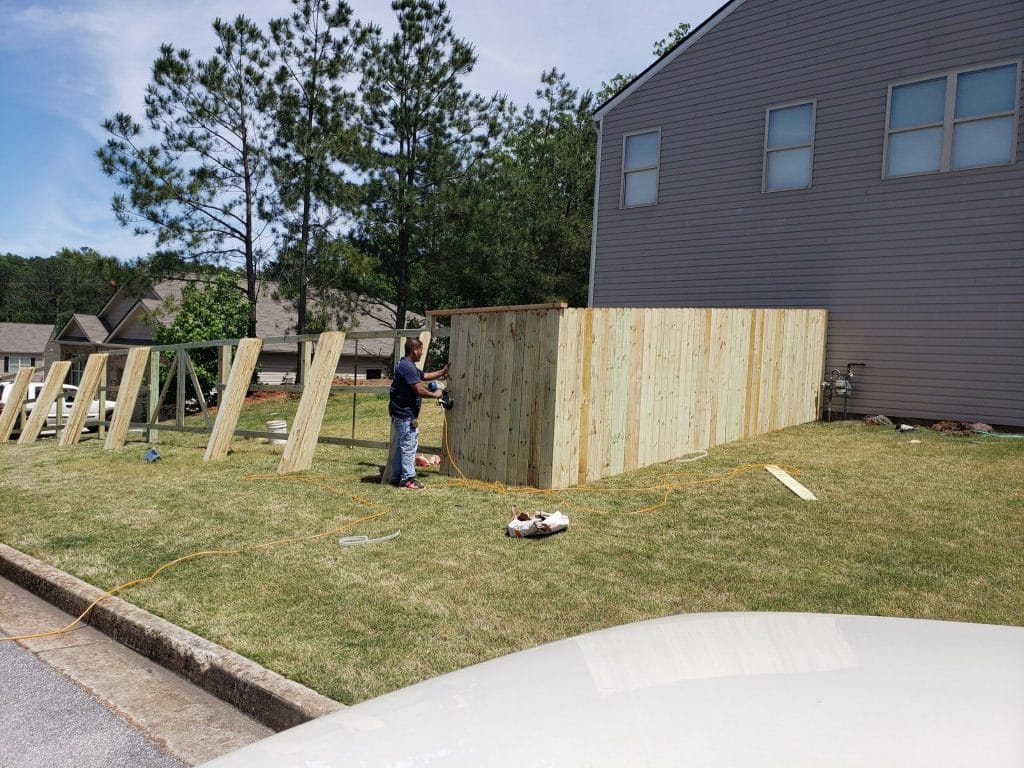 A fence that hasn't been stained is completely exposed to the weather, including the hot sun, the rain, and everything in between. This can cause rotting and silvering (where the fence becomes extremely gray) over time, and fence staining aids in the creation of a barrier that prevents moisture from causing damage to the wood. The weather in Northwest Georgia has a big impact on how frequently you should stain your fence.
After staining, the sealer is applied in a single step. Sealing is a very important step in maintaining a beautiful long-lasting fence. This will prevent a wood fence from swelling and turning gray from exposure to the elements. Sealing your fence will also protect it from dirt, sap, mold, or mildew by preventing these from adhering to the wood.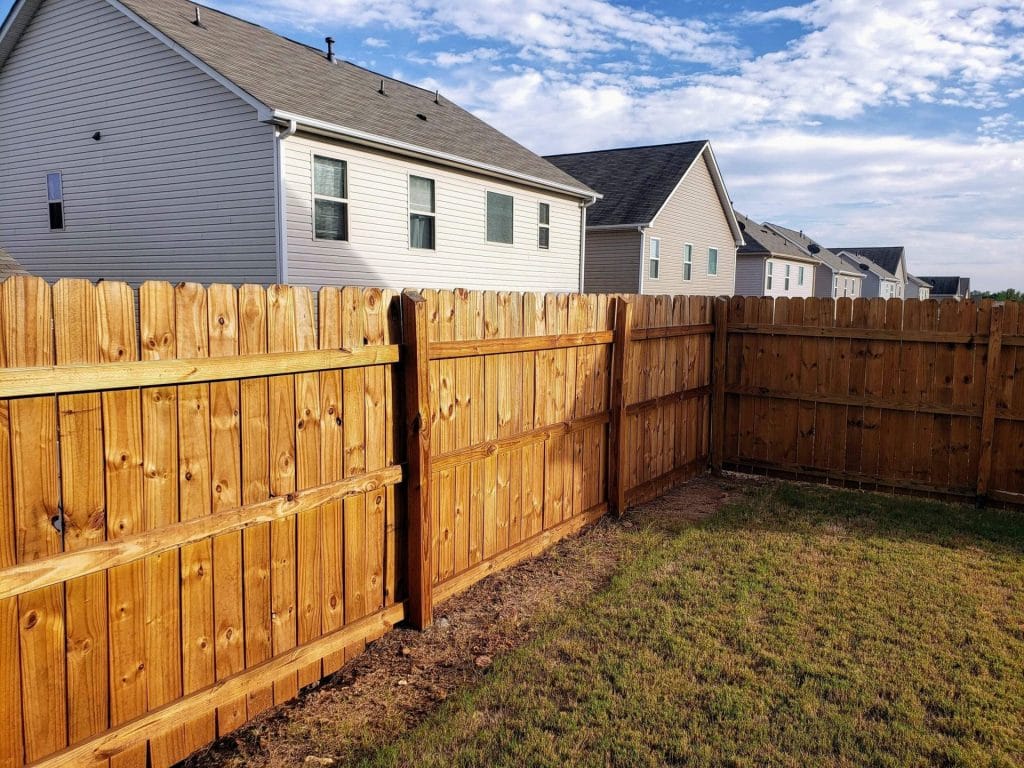 Our Most Recent Fencing Projects
Adding a fence to your home is a way to deters nosy neighbors and potential intruders while adding charm and value to your home. Are you looking to add aesthetic appeal to your property while making it more secure? A fence is a perfect choice!
Community Is Everything To Us
Your fencing project is more than just another job to Dependable Painting & Remodeling, painting with us means you're a part of our family.
What Do Our Customers Have To Say?
Finding the right contractor can be tough, but staining and sealing your fence is easy when you choose Dependable Painting & Remodeling