6 life-saving warning signs the extirrior of home needs repairing
In the end, it's really up to you when it's time to repaint your homes exterior. Many of the signs above don't have hard and fast rules attached to them—they are just guidelines to help you decide when it comes to a project like this. Hopefully these tips will be helpful in making that decision for yourself and your family.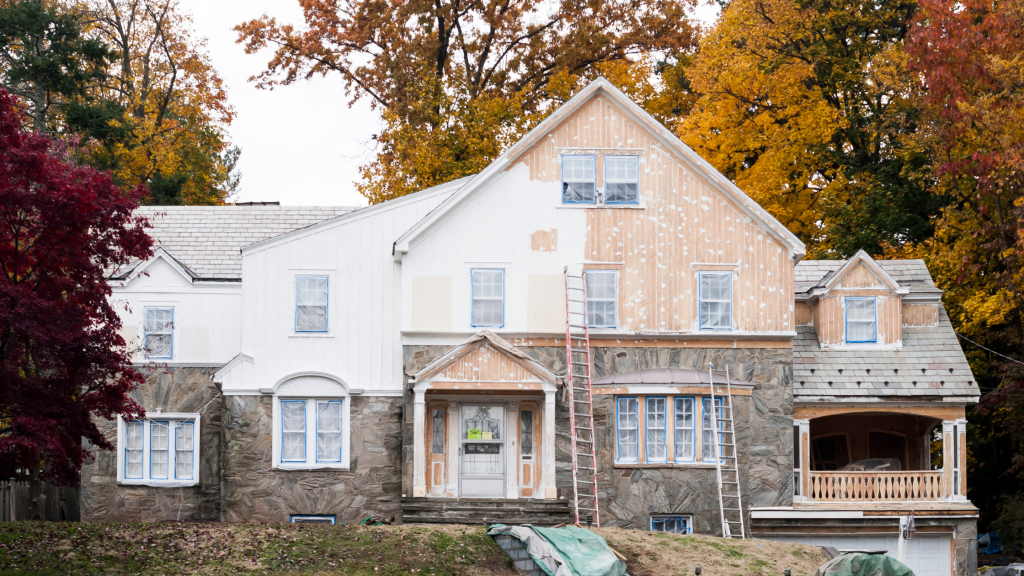 Time
As long as you pay attention to the signs of old paint, you shouldn't have any problems. Keep an eye out for mold, cracking, and chipping paint, and if you see any of these let your painter know so that he can take the necessary measures to make sure things are done properly. Also, remember to check with a professional before repainting if you don't think your house has been painted in a decade or longer.
Cracked Caulk
If you are a careful homeowner, chances are the caulk is still in good shape and you don't have to worry about doing it yourself. However, if it's cracked or peeling or you see where the gap is then you will want to take care of that quickly.
Gaps
If you observe gaps around your exterior door and window frames, you should call a professional to address the issue. They will likely recommend caulking to repair the area and will probably be able to do it without causing you significant interruption.
Selling
They say that one of the easiest ways to sell a home is through curb appeal. The exterior paint job is what gives people that first impression, and it can make or break them. If you're not sure how to be budget-conscious with your efforts on the outside, call a professional and have them give you some pointers on how you can save money and get the best results.
Fading
The best way to preserve your house's paint is through regular maintenance. Painting your house every five to seven years is a good idea. If you notice your paint fading in certain areas, you can touch up those areas as needed. If you decide that you want to use a specific color of paint on the outside of your home, it may be a good idea to consult with a professional. Hire a contractor whose specialty is painting houses and buildings for a consultation before you decide whether or not to change the color of your home's exterior paint.
Wear and Tear
Paint plays an important role in keeping your home protected from the elements. By keeping up with the paint job, you can help to extend the life and beauty of your home's exterior. Just like the interior of a house, wood or siding paint will look better longer if you consider a regular maintenance plan. A professional will be able to assess your needs and may also help you develop a long-term plan for maintaining your home's paint job. Even small fixes can go a long way in protecting your investment.
So how often should the exterior of your home be painted?
Exteriors should be repainted every 5 to 10 years, depending on the craftsmanship of the painter you choose and the quality of the paint. The best way to avoid having to repair water damage is to have your exterior inspected by a professional painter every 3 to 5 years, who will tell you what needs to be done. Water damage can begin immediately following a paint job if the house is not properly maintained, so it's essential for homeowners to schedule routine inspections with qualified painters. Call Dependable Painting & Remodeling today! (470)322-7107