Deck Staining and Sealing Services Roswell GA
Deck Wood Staining and Sealing, and Restoration Services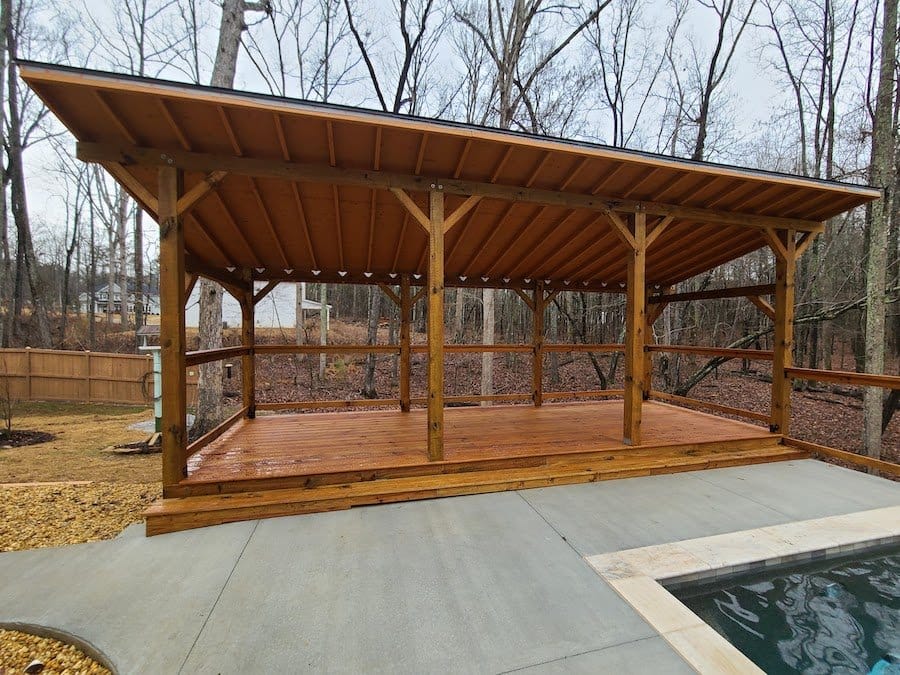 Your Deck project is more than just another job to us. We approach our work with love and dedication.
Dependable Painting & Remodeling of Roswell GA is a full-service painting company that you can rely on for quality work, compelling value, and prompt completion of your staining and sealing deck project. We are known as the staining and sealing experts here in Roswell GA!
Our team of professional house painters is fully bonded and insured for your peace of mind and safety.
All of our work comes with a five-year warranty, and the job isn't finished until you are completely satisfied. With FREE quotes, on-time appointments, service-minded professionals, and top-quality workmanship, Dependable Painting is the best choice!
There is nothing quite like a brand-new deck that has been freshly stained. Not only is staining your deck aesthetically pleasing but it can also assist in protecting your deck. Especially against UV rays from the sun. 
At Dependable Painting, we only choose the highest quality product that can help revive and retain the wood's appearance while adding a measure of protection against the elements.
Stains are available in transparent, semi-transparent, semi-opaque, and solid colors. A thing to note is the thicker the color, the more UV protection it provides.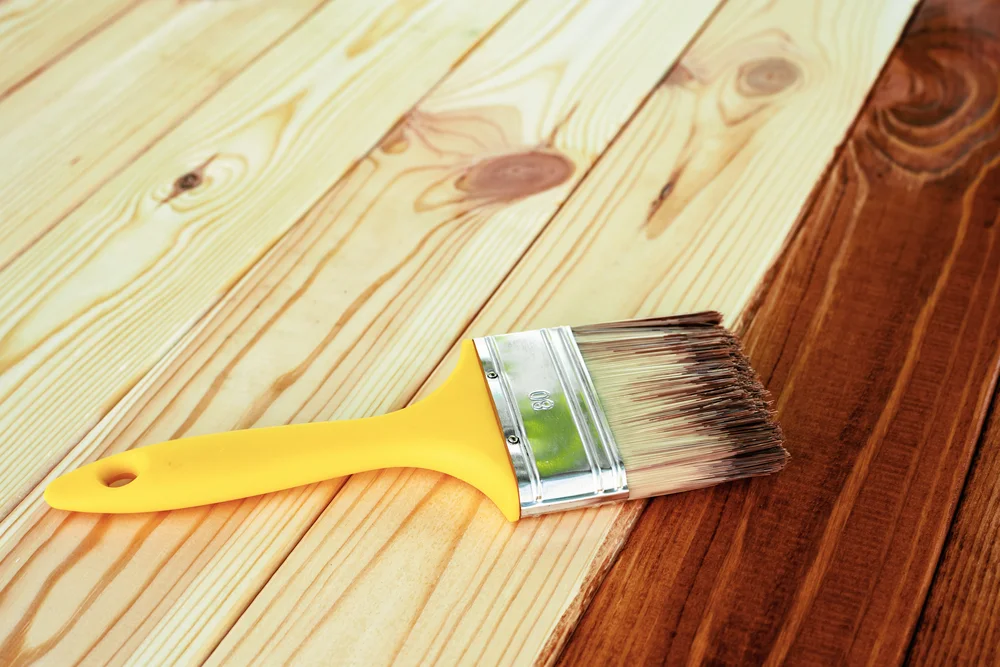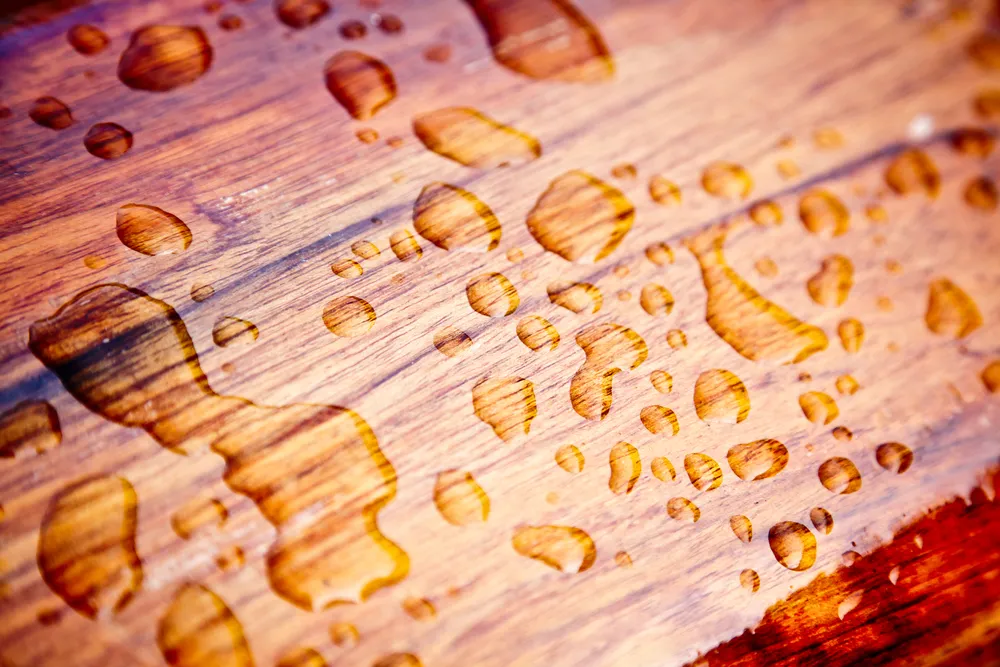 When it comes to sealing, this is something you don't want to skip when it comes to your investment. Sealing your deck ensures that your deck stays in the best shape possible for the long haul. Sealers usually have a clear or transparent finish that either penetrates into the wood or forms a clear film on top. It will help to keep out moisture as well as reduce any water intrusion. 
The one thing that a deck sealant doesn't do is protect the wood against UV rays, which is why you'll want to stain your deck for that protection. 
Bring your deck back to its former glory by having it restored by our professional deck experts. Your deck is an extension of your home. It's where you gather with friends and family to make more memories and eat all that BBQ.
If your deck is looking worn and is more of an embarrassment, we will come in, repair it, sand it, paint or stain it, seal it, and bring it back to life.
It will once again be a place where you go to get away from it all and enjoy the sounds of nature while experiencing peace and quiet from the hustle and bustle of life.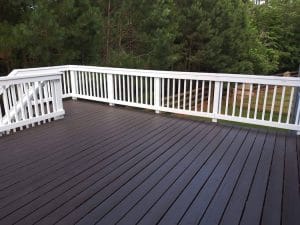 Deck Staining & Sealing Services
Roswell, Atlanta, Alpharetta, and Surrounding Areas
Our Tried & True Staining & Sealing Process
The smoothest, easiest, stress-free contracting experience you will ever have in your
life, GUARANTEED!

Inspect the deck for any damaged wood, wood rot, and rust along with making sure screws and nails are secure. 

Using a stiff brush, cleaner and pressure washer we will clean the wood to prepare it for paint or stain. Remove peeling or chipping wood

Depending on the condition of your deck, we may need to sand it to ensure that the stain/paint will adhere. 

This is when the fresh coat of stain or paint is applied and your deck begins to come back to life. 

To protect your investment, we seal your deck so that you can get the longest life out of it. 

Our customers are invoiced upon completion of the job. A receipt will be provided upon payment for your convenience and satisfaction.
Our Customers Say it Best
"The whole process went so smooth and quick, we couldnt be happier!" - Ciera Des Jardins

We strive to be different! Not just another painting company. We want you to depend on us throughout your entire project and we want to be a part of seeing your visions come to life while taking care of you every step of the way.
Our #1 goal is for you, our customers to have the smoothest, easiest, stress-free contracting experience you will ever have in your life!
Whether you're looking to have the interior or exterior of your house painted or you're looking for staining for your fence or deck. Your project will have the attention to detail that we would use on our own homes. 
Deck Staining & Sealing Services
Roswell, Atlanta, Alpharetta, and Surrounding Areas
With its modern spirit and southern charm, Roswell GA, a close suburb of Atlanta and located in the northern part of Fulton County, has all the feels of history and and home.
With so many historical places to visit, festivals to attend, restaurants to eat at, theaters to catch a play, arts and fantastic shopping, you're sure to find something that suits your fancy in the 640-acre Historic District.
If history is your thing be sure to check out A Southern Trilogy. Consisting of Barrington Hall, Bulloch Hall and the Smith Plantation these historic antebellum homes are rich with the story of the American South and is conveniently located right in Roswell, Georgia.
The homes here in Roswell are absolutely beautiful! You have a plethora of housing choices including luxury homes and estates, an area of bungalows and cute cottages, cohesive and controlled aesthetic subdivisions, mid-century renovations, townhomes, apartment complexes, and some condos. 
Passionately Serving Northwest Georgia
We Will Call You Right Away!