Transform Your Kitchen
If you love cooking and spending a lot of time in your kitchen, it makes sense that you would want it to look great. The majority of the space in kitchens is taken up by cabinets, and many people are able to breathe fresh, new air into this highly trafficked area of their home with simple interior painting. That way, instead of having to take on an expensive new project of completely gutting the entire room, you can focus your efforts on transforming what everyone notices first, your kitchen cabinets.
A fresh coat of paint
If you're looking for a massive and cost-effective transformation, a fresh coat of paint over your kitchen cabinets is the answer. Spray painting is the most popular method because it leaves a seamless and smooth gloss over the cabinets which makes them look just like new.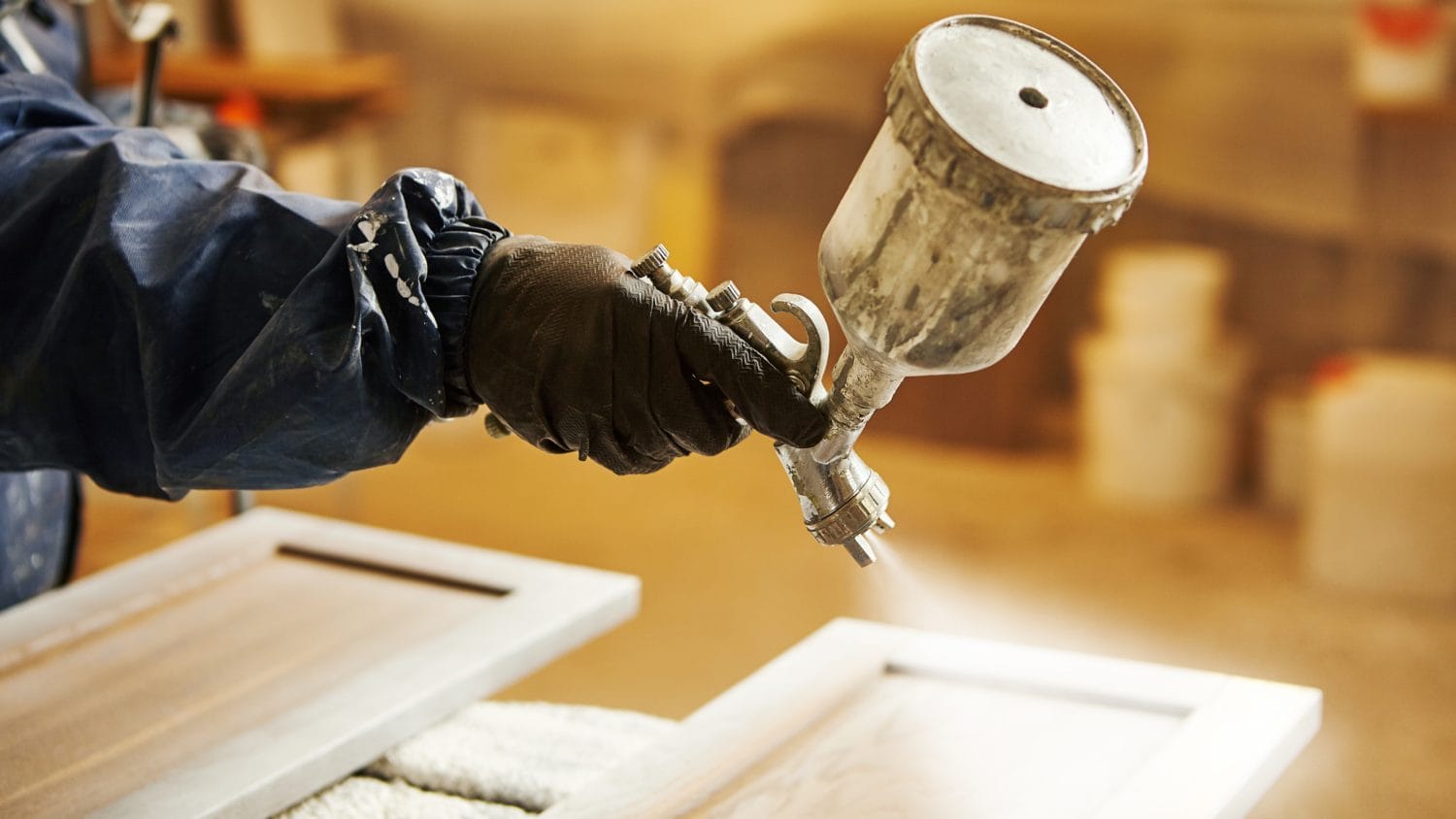 Plus, a great benefit of painting your cabinets is that you can customize the color choice to precisely what you're looking for, and what will match your pre-existing fixtures if you weren't looking to change them out.
Staining your cabinets
Another great option to help you achieve a more traditional, yet updated kitchen-look is to stain your cabinets. Not only is this a generally less expensive option, but stained cabinets are incredibly easy to touch-up, which is a great benefit, seeing as most kitchens are highly trafficked areas of the home. Having a golden-brown natural wood in your kitchen can help you achieve a phenomenally warm and welcoming space.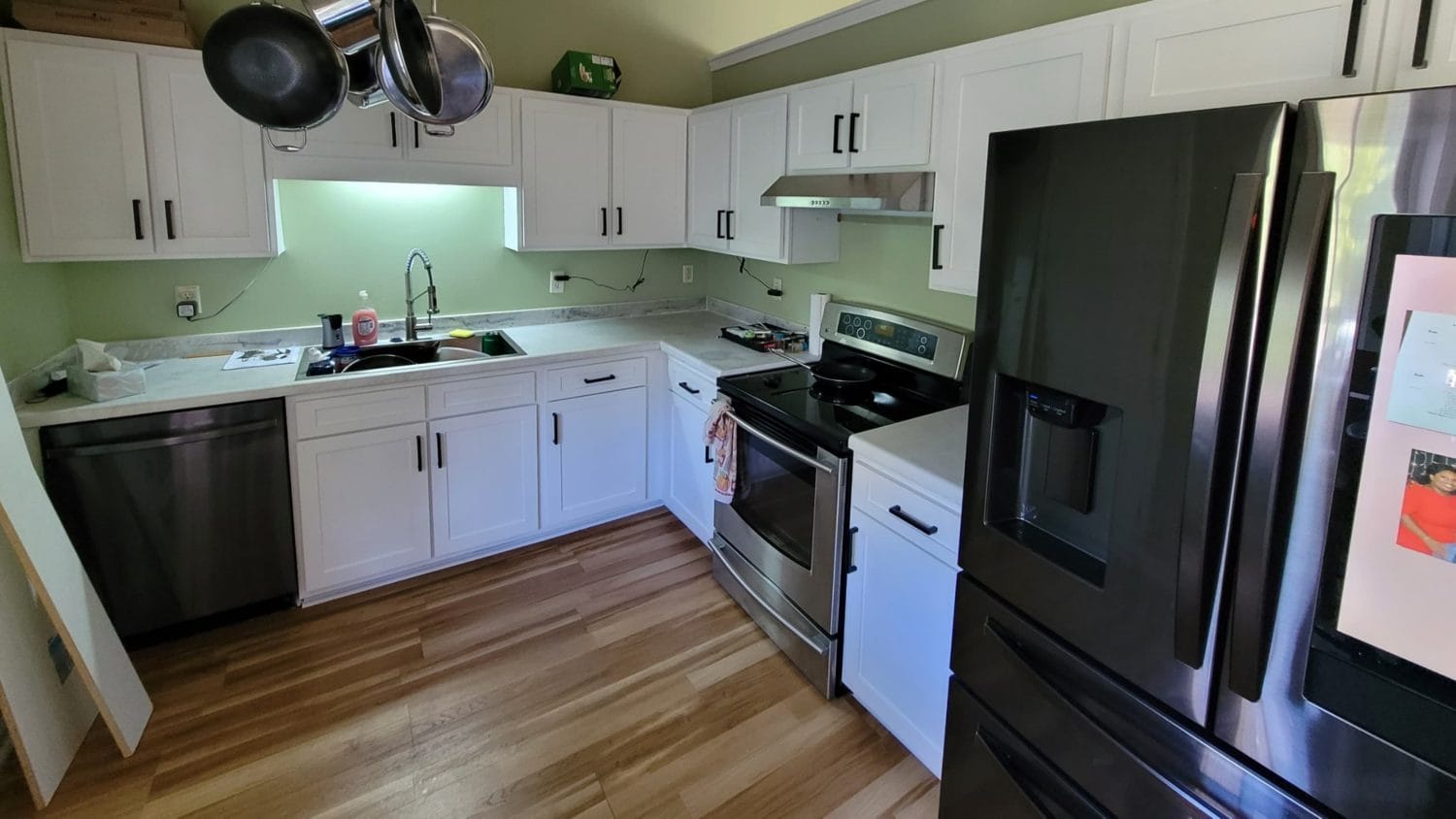 Utilizing modern & unique kitchen hardware
Once your cabinets are painted or stained, there's one final and easy step that you can take to truly make a world of difference, which is putting new hardware on all of your drawers and cabinets. Although this seems like a small change, there's nothing that can bring a room to life like updated details. Not to mention, this isn't just cost-effective, but it can have an incredible impact on the entire space when you choose fixtures that perfectly compliment your new cabinets.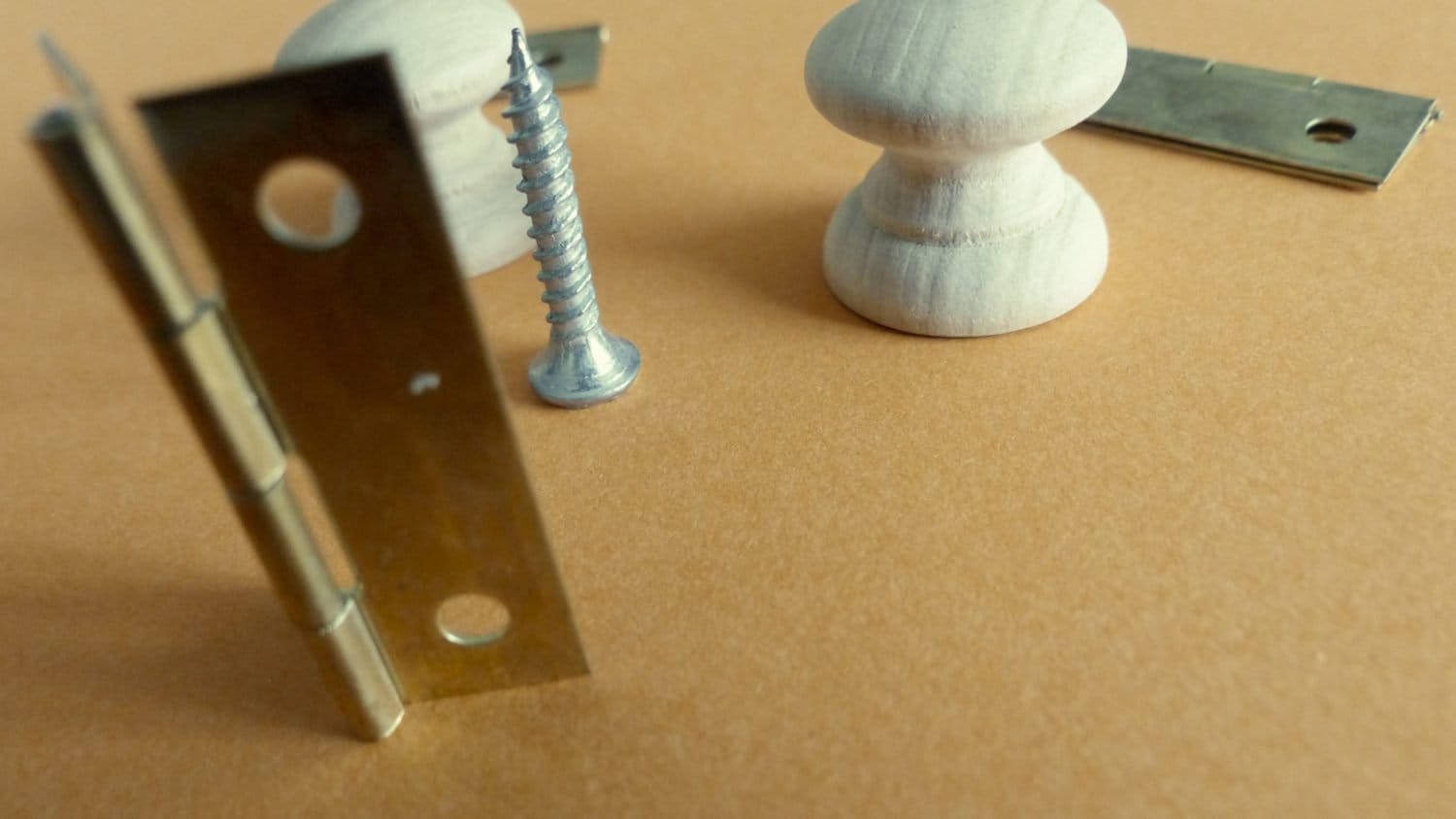 If you would like to transform your kitchen but aren't sure where to start, it's always a good idea to consult with a professional painter first. They can help guide you and give you color suggestions and tips depending on your wants and needs. With an experienced painter by your side, you'll also be able to make sure the job is done right the first time around.
For questions or to schedule a free in-home estimate, visit our website or call 470 322 7107.