Top Exterior Paint Colors 2022
Modern exterior painting colors are not only popular for their sleekness and ability to bring a modern look to your exterior, but also for the variety of color possibilities. While the majority of houses present an earthy tone palette, there are those that incorporate a futuristic feel. The best modern exterior paint color is the one that goes with your lifestyle.
If you're looking to, update the exterior of your home, you might be interested in experimenting with different color palettes.
For example, if you live in a metropolitan area and commute by public transportation, your house might be cooler and more neutral than if you live in a suburban area or are new to town and don't own a vehicle. By using color as an indicator of your lifestyle, you can customize the perfect paint color for your home.
Top Exterior House Colors
The most popular exterior paint colors vary by region, with white being the most popular color in the North, gray being the most popular color in the Midwest, and beige being the most popular color in the South.
The top exterior paint colors are usually light and airy.
White: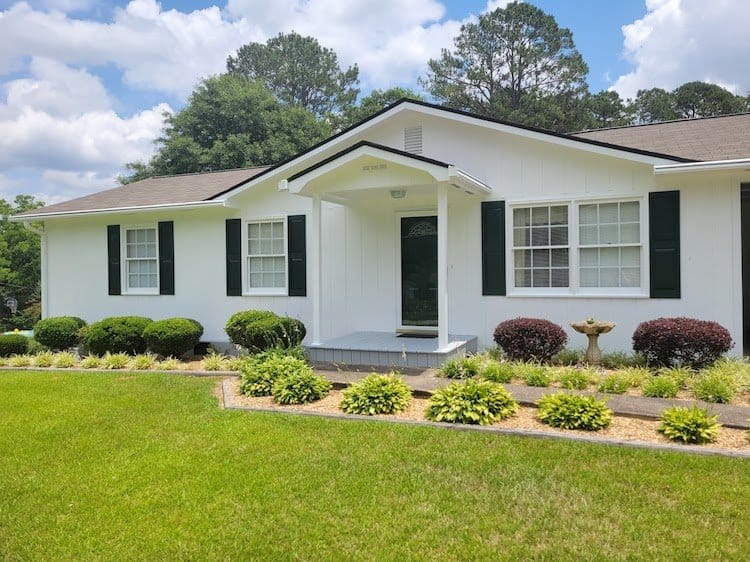 Our Suggested Exterior White Paint Color: Extra White SW 7006 – Sherwin Williams White is a neutral color, which means that it can be used in many different ways. You can paint it on your walls or furniture, add fabric to the curtains or upholstery, and even use it as an accent or a decorative element. White is a very versatile color that works well with almost any style of decorating.
Why is white such a good exterior paint color?
White is a great exterior paint color because it looks great with almost any type of home or garden décor. If you have a light-colored house, white will make it look brighter and more open.
If you have dark-colored walls, white will make them look lighter and more welcoming. White can also be used as an accent color on areas like porches or decks to add some extra brightness to these areas of your home.
Gray: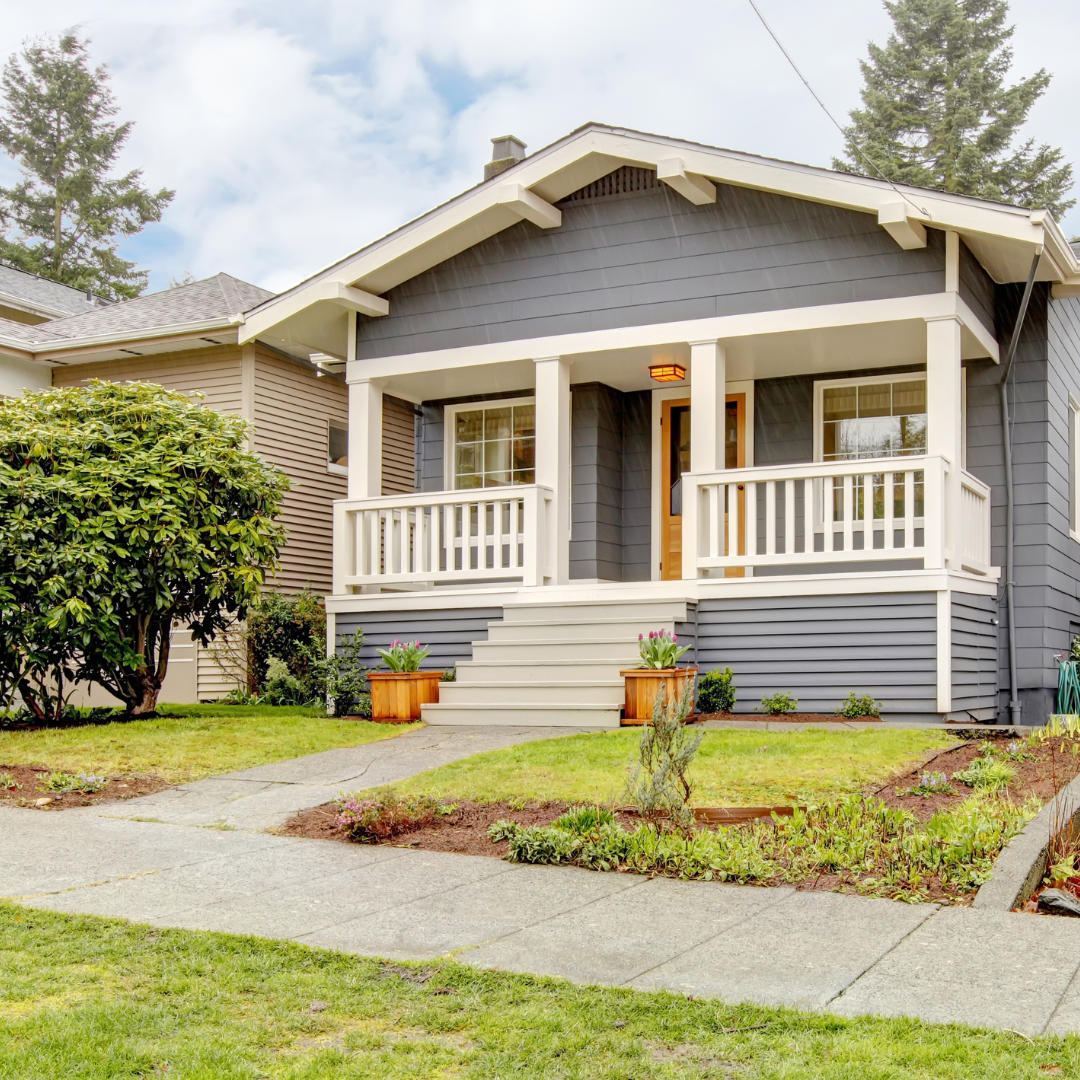 Our Suggested Exterior Gray Paint Color: Agreeable Grey SW 7029 – Sherwin Williams Moreover, gray is a versatile hue that has a wide range of undertones—from blue to green to purple—and is easy to match with other colors. When paired with a bolder hue like red, gray takes on a more sophisticated tone. If you want your home's exterior to make a statement without being too showy, consider painting your front door red; it will pop against neutral-colored siding while giving your visitors an added sense of vibrancy.
When choosing shades of gray for your home's exterior, it's best to find ones that match your personal style. Are you looking for a subtle or dramatic look? A bold shade of charcoal can help create a dramatic effect on your home's exterior, especially when contrasted with white trim.
Black: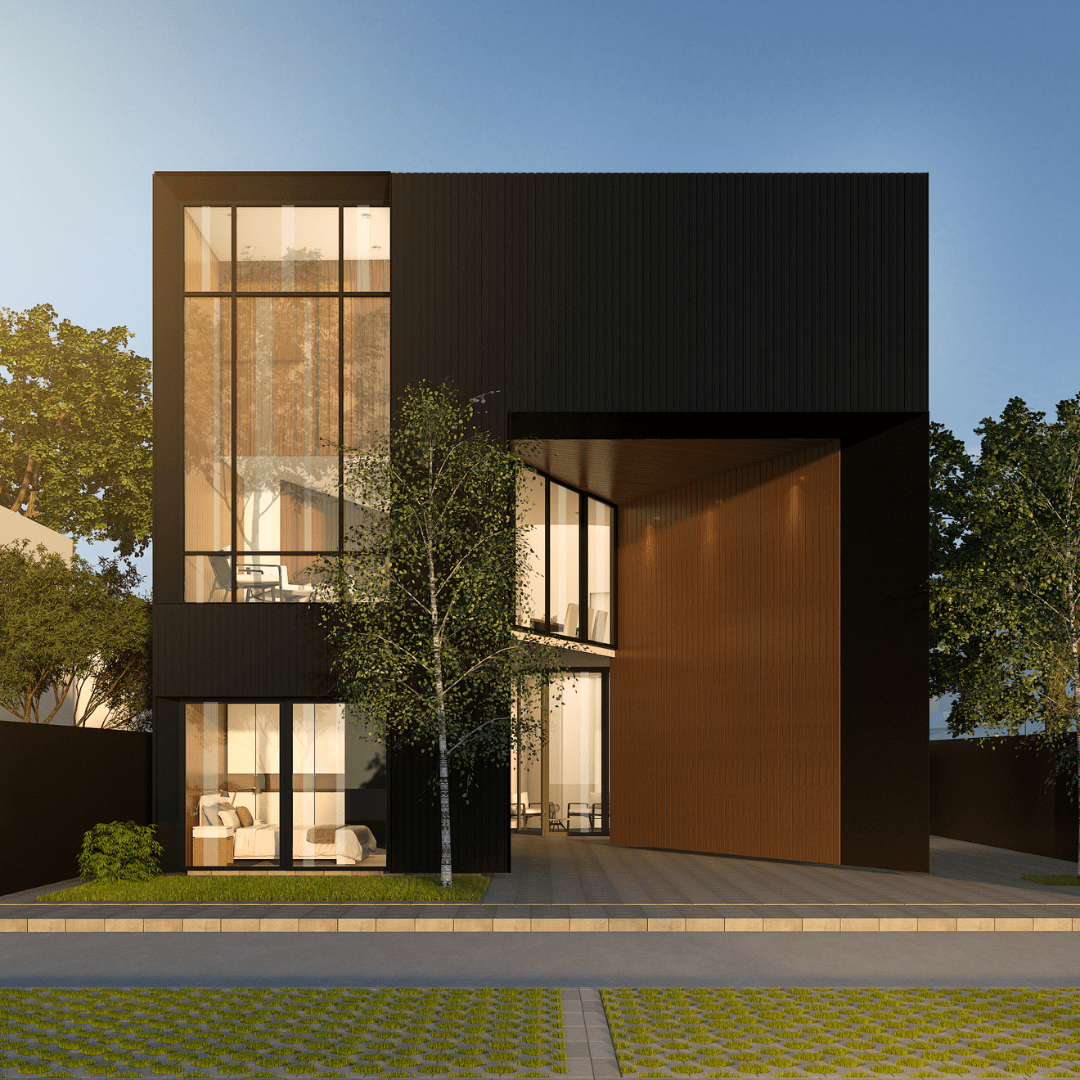 Our Suggested Exterior Black Paint Color: Black Out N510-7- Behr The color black is often associated with elegance and sophistication—it's a hue that can change the entire look and feel of a space. However, for a long time, painting anything black was taboo and risky.
Like most modern influences, modern architecture and interior designs demolish the taboo and bring black into the mix. Black exteriors create bold and elegant looks. They pair well with wood, stone, and white accents, allowing people to further tap into the modern philosophy of fusing earthy attributes with the refinement of industrialized aesthetics.
Charcoal is a popular shade of black that people opt for due to its more muted and less stark appearance compared to other shades.
For some, this may be too much black, but opting for a more neutral shade like charcoal will allow you to enjoy the benefits of dark colors without feeling too confined. Opting for charcoal over black will also give your home a more timeless look, as certain styles of architecture will help bring out the earthy tones in charcoal versus something like battleship gray or flat black which are generally considered trendy colors that could potentially date your house quickly if not used carefully.
If you're looking to make your house stand out from the rest on your block, consider painting your exterior in a dark hue.
Taupe: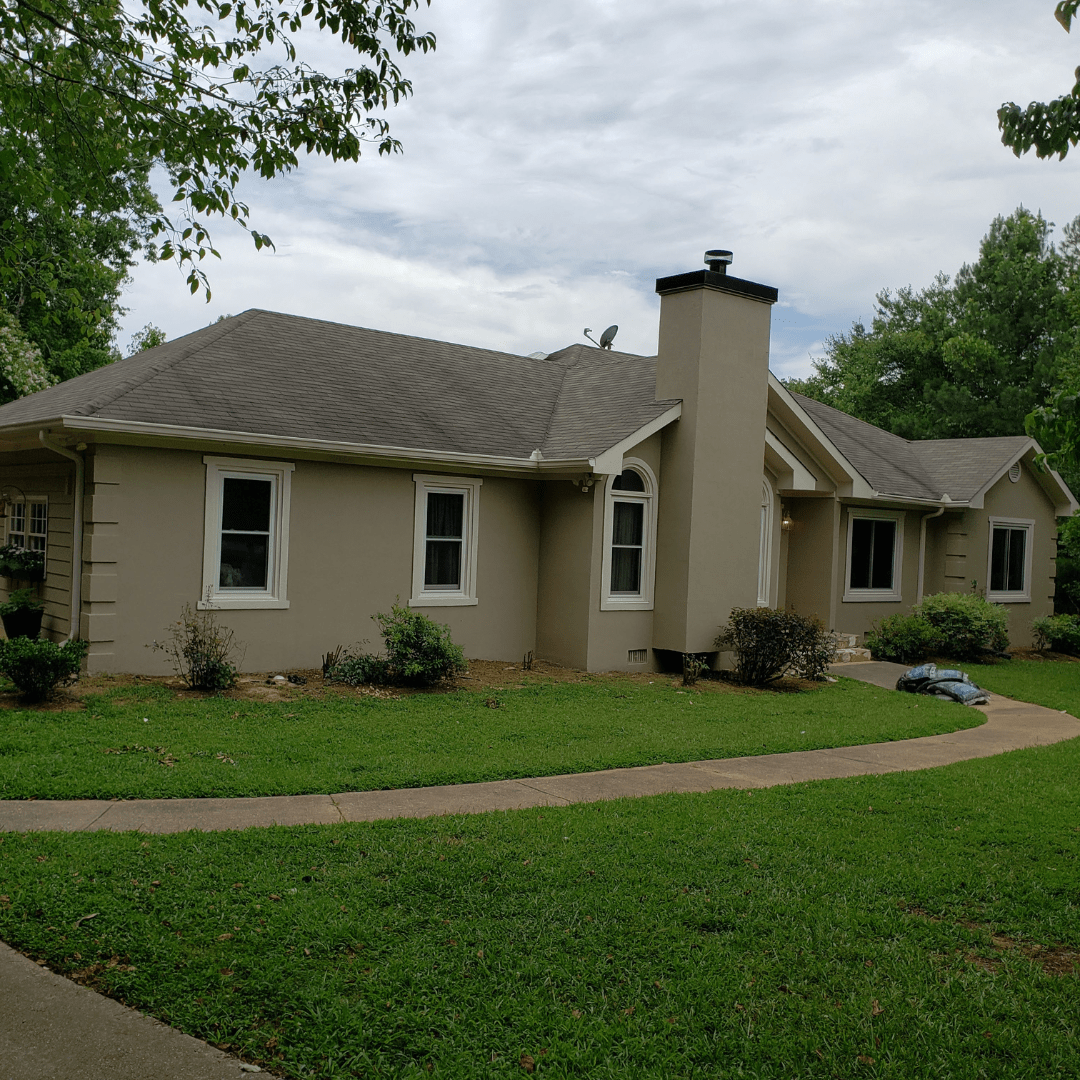 Our Suggested Exterior Taupe Paint Color: [Studio Taupe PPU5-07 – Behr](Our Suggested Exterior Taupe Paint Color: Studio Taupe PPU5-07 – Behr Taupe consists of gray and brown hues, providing a nice balance of warm and cool colors. Similar to gray and olive, taupe exteriors add a little bit of color into the mix and hint at earthy features by paying tribute to the look of rocks and stones. They work well with various other exterior characteristics, including stone and wood paneling, white and black trims, warm-toned accents, and numerous dark roof colors.
Though it's an extremely popular choice for homes in a variety of locations, taupe is especially popular in areas with a long summer season. The shades in this color range are light enough that they won't fade when exposed to intense sunlight for extended periods of time. This makes them ideal for states like Arizona or Nevada where residents must deal with triple-digit temperatures for most months of the year.
5 Most Popular Exterior Paints by Brand
Sherwin Williams:
Behr:
Choose Dependable!
Modern exterior paint colors often borrow from the natural world, creating a look that feels both organic and contemporary. By incorporating some of the most popular trends for today's homes, you can create an exterior that reflects your personal style and welcomes guests in a fresh way.
Dependable Painting & Remodeling offers professional exterior painting in Atlanta, GA. If you need help updating your modern home's exterior this summer, we can help.