TOP 10 TIPS FOR HIRING A CONTRACTOR – SECRETS FROM A PRO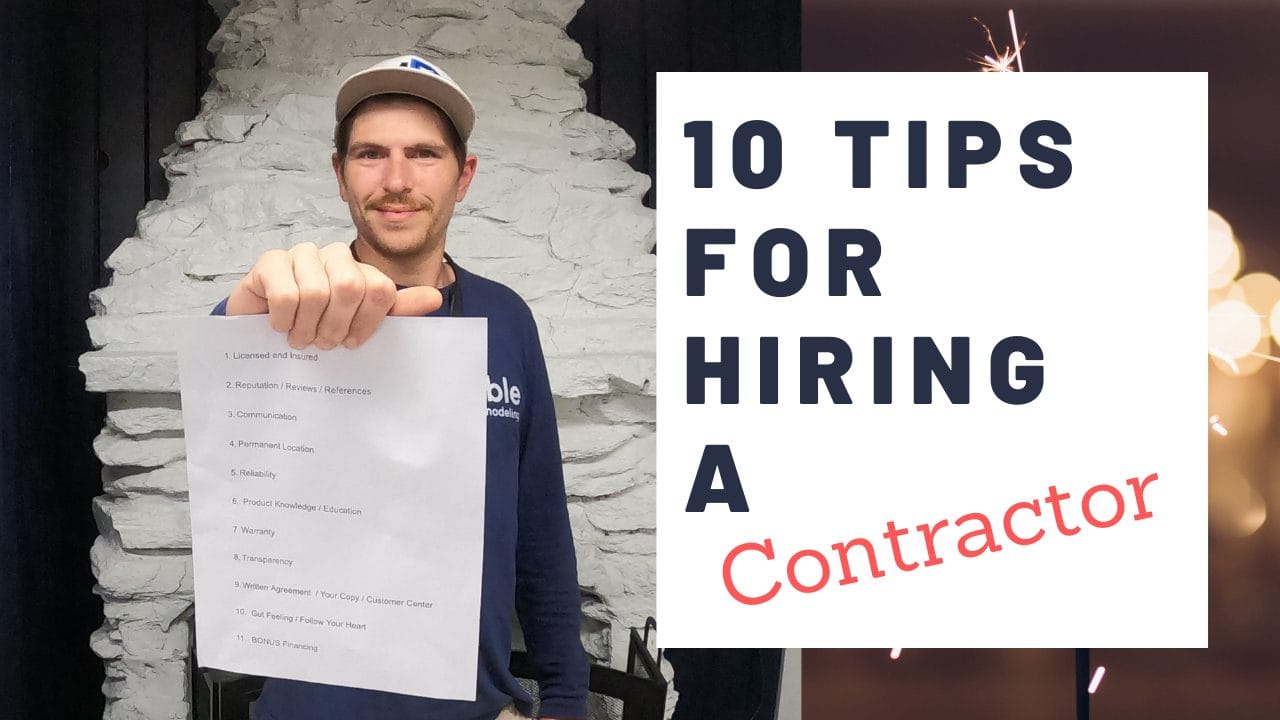 Throughout my life and career, I have seen great contractors and I have seen contractors that give all contractors a bad rap.
It always frustrated me when I heard these horror stories because it makes my job as a contractor and business owner more difficult.
It makes it much harder for me to build trust with my clients especially if they have had or have heard of someone that has had a bad contracting experience.
From the quality of work to the quality of service, to the quality of materials to be used selecting the right contractor is paramount for a job well done and an experience that you can't wait to share with others.
When I started my company, Dependable Painting & Remodeling, we had one mission in mind, to truly provide the smoothest easiest most stress-free contracting experience on planet earth.
As a homeowner, father, and business owner who hires contractors to work on residential and commercial properties here are some obvious and some not so obvious insights on how to hire a contractor and ensure you have a positive overall experience.
Licensed and Insured Why this one might seem obvious making sure your contractor took the time to comply with all federal and state licensing requirements and carries the required insurance will definitely get you headed down the right path!
Reputation / Reviews / References
This goes beyond just checking what Google and Facebook have to say.
While those are both important, take time to look at the portfolio of work.
You want to see an extensive portfolio to gauge the quality of work and professionalism of the company.
A solid track record is what we are after!
Communication
This one is a big one. You want to pay attention to how the company or contractors handle communication.
Are they easy to get a hold of?
Are they easy to schedule an estimate with?
Do they have multiple ways of communication?
Do they always answer the phone, text message, email, or Facebook Messages?
At my Company, Dependable Painting & Remodeling, we have staff available 24/7 across all platforms to serve our customers.
This is not an answering service, these are real human beings that work with me!
Most contractors are a small couple man operation and unfortunately, this does not allow them to properly service their customers especially when things don't go as planned.
Permanent Location
I know we all have to start somewhere but a contractor or company that takes the time to set up a real commercial office as opposed to a home office lets the customer know that they are here to stay.
They let the customer know we are not going anywhere and if you need to find us you are welcome to come to our offices.
This helps in building trust with the customer.
Reliability
This goes hand and hand with # 2.
You want to take into account your initial experience.
Do they answer the phone, email, or message promptly?
Did they show up to the estimate on time and do what they said they were going to do?
If they can't do these simple things, keep up the search as this is not a good indicator of how your project will be handled.
Product Knowledge / Education
This is a two-way street.
You want a knowledgeable, educated contractor who can advise you on what is best for your needs, wants, and budget.
They should be able to educate you on industry trends, products to be used, and most importantly what works for you and your project in a simple, easy-to-understand fashion.
Warranty

Now you can really see the big picture on how all these ties in together.
A warranty is worthless if they will not back it and service you in a timely manner should the need arise.
If you have analyzed these tips this should not be a problem for you.
Transparency
You want a company that is an open book of ideas, knowledge, service, and demonstrates such through portfolios, printouts, and online methods.
We are constantly reaching out to our customers and future customers with pictures, videos, and posts about our company and our work.
Written Agreement / Your Copy / Customer Center
It is very important to get the specific details of your project in writing.
This needs to be a detailed version of the cost, what material is to be used, and when the work is to commence.
This avoids any hidden costs or details. Some unscrupulous contractors will bid a job low only to raise the price in the middle and hold the job hostage.
At Dependable Painting & Remodeling, we utilize a customer center that shows our customers a real-time copy of their agreement and we only change a work order or price with the customer's prior approval and request for work outside of the original scope.
This goes back to full transparency.
Gut Feeling / Follow Your Heart
This is true of many things in life you get what you pay for.
Be sure to compare all the details of the job to make sure you are comparing quotes accurately.
You want to make sure you are getting the best materials, labor, and craftsmanship coupled with the best service and warranty.
Your instincts are important and you should feel comfortable hiring a contractor you trust.
It is not every day we work on our homes or business and choosing the wrong contractor could be costly.
If you take these all into account I trust that your instincts will point you in the right direction.