THE PROCESS OF HOUSE PAINTING
While it seems like all of us will eventually try our hand at painting at one point or another, we often see exterior house painting projects being left up to the professionals. Hiring a professional like Dependable Painting & Remodeling for your exterior home painting is a no-brainer. We carry insurance, have the right equipment, and are experts at what we do.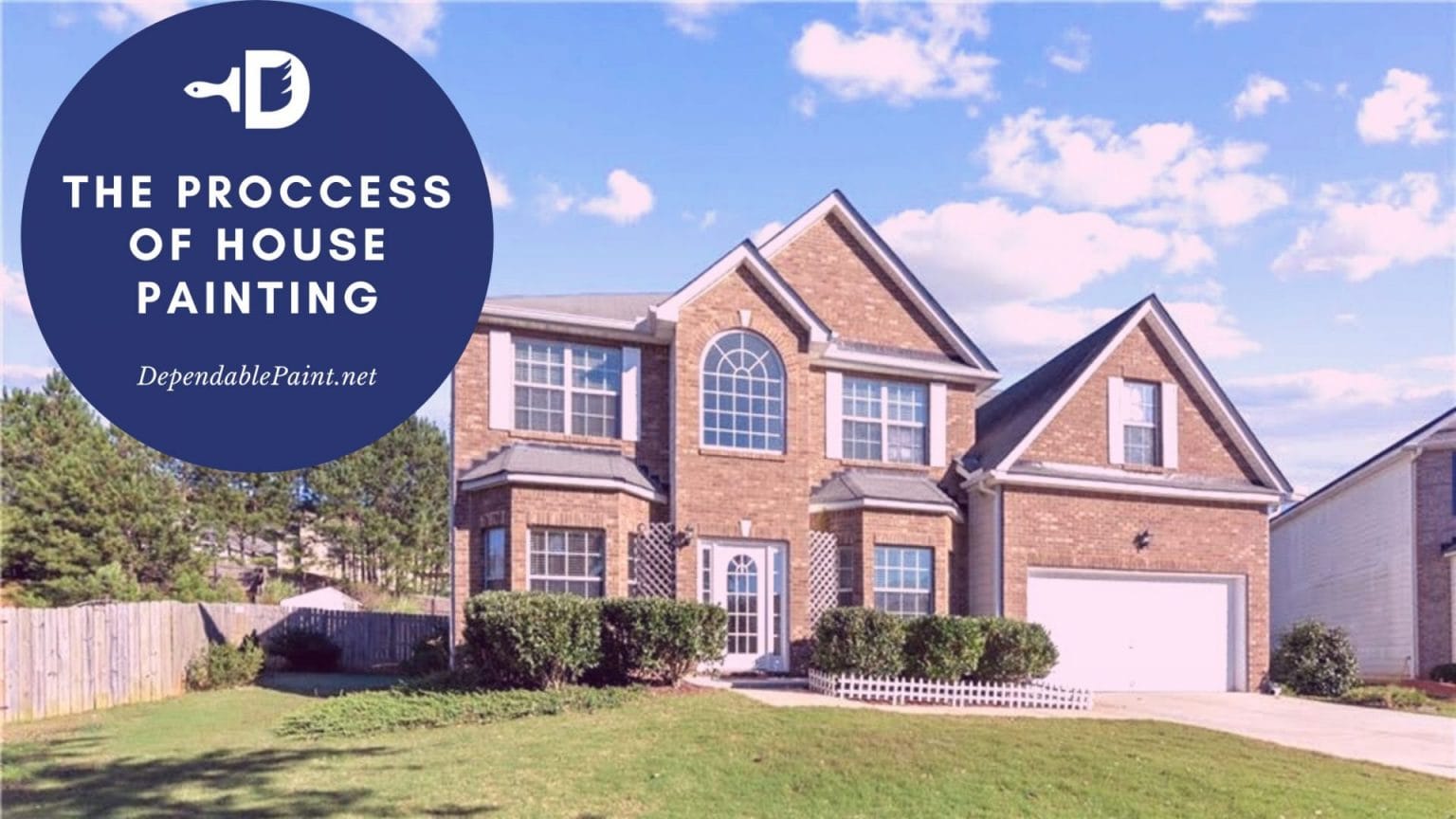 Free quote consultation
In order to get you a free accurate quote, we must see the project so that we can look at the condition and get proper measurements. The estimate roughly takes 20-30 minutes of your time. After arriving at the home, we will start with a couple of questions to find out what you need, what you want, and what you're looking for along with some basic information about paint and our company. Following that, we will do a walk around the house together to address all areas, cover details, and provide options based on your needs.
Your detailed quote and what it entails
We will provide you with a comprehensive quote detailing the job, requirements, and price within 48 hours of the estimate. The quote will be sent via email and can be signed electronically for your convenience. All quotes include labor, material, power wash, and prep unless otherwise specified and we never ask for any deposits!
Color picking and prepping
Upon request, we will assist you during your color selection journey. We will educate and provide information on popular colors and schemes as well as help paint up color samples when needed and we even have tons of color pamphlets to choose from. The preparation consists of power washing the exterior of the home and completing any repairs. Power washing and removing all the dirt from the exterior creates a clean surface for the paint to adhere to which will ensure you get a top-quality, long-lasting finish. After the surface is clean, we must prepare it for paint.
Protection and painting
We will prepare the area for the work by putting down drop cloths and masking off areas that are not getting painted. We ask that you make sure to move anything of value and keep kids and pets inside so that we can avoid any accidents! We will complete the painting outlined in your signed contract. For most projects, we will use the "Spray and Back Roll" painting method. When you spray and back roll you use an airless paint sprayer to apply the paint first and then immediately go back over the surface with a short to medium nap roller while it is still wet.
The clean up and final walk through
We will unmask the area, clean up and dispose of any trash around the home. After the work is completed, we will walk the project with you. During this walk, we will complete any final touch-ups you see and ensure 100% satisfaction before collecting payment. The days following your final walk will include some emails including your Warranty and a request to review us and your experience online!