Stain Or Paint My Deck?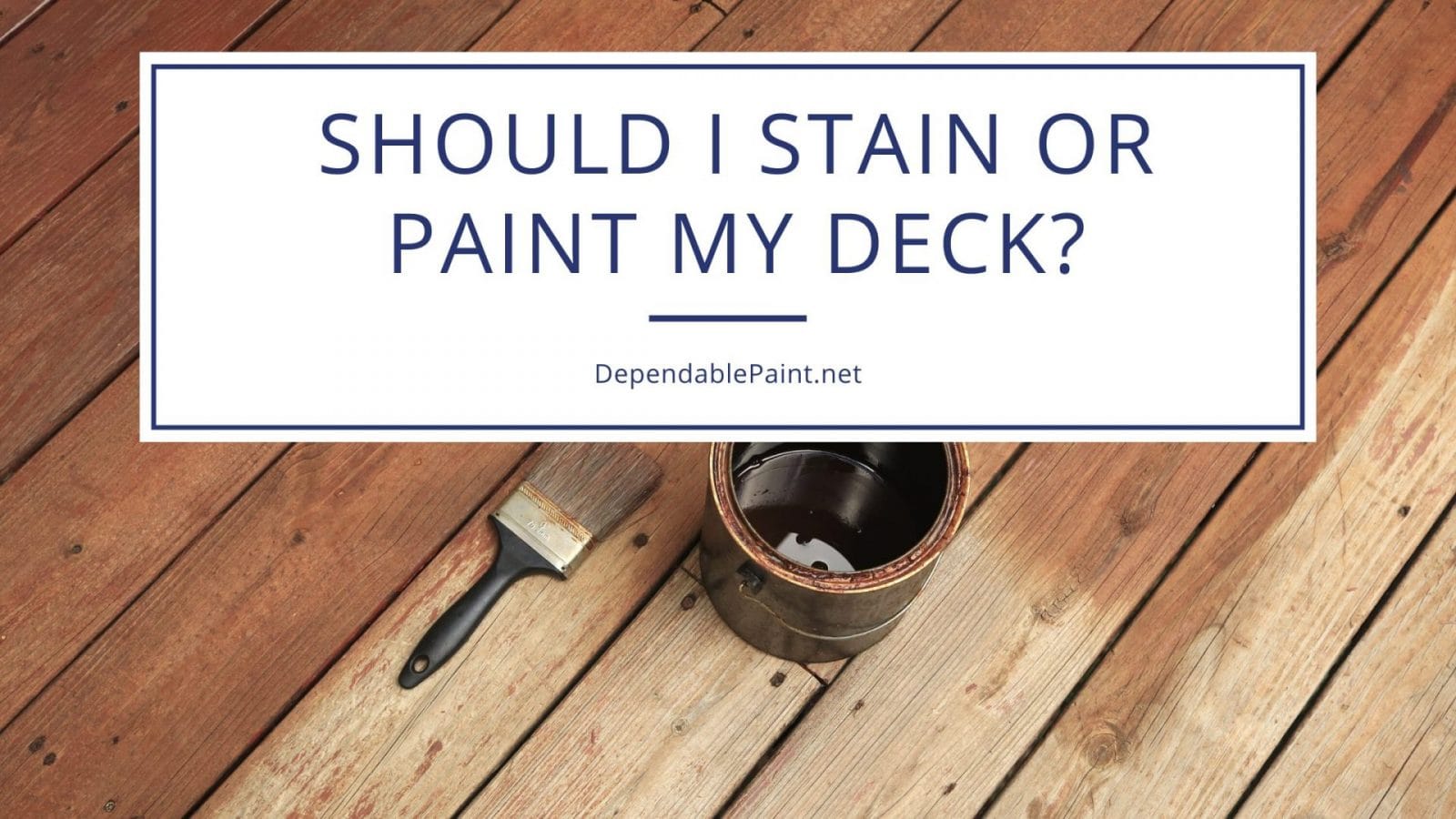 Deck's can be anything from inviting, classic meeting spaces to an elegant spot to spend time alone or entertain guests. Your deck is an extension of the rest of your home — it can add curb appeal, value, and living space. Every homeowner should realize that exterior decks require maintenance. Unprotected wood quickly becomes unsightly, as it absorbs moisture. It will crack, warp and twist without the proper protection. The sun's ultraviolet rays will discolor the deck, whether it's unprotected, painted, or stained.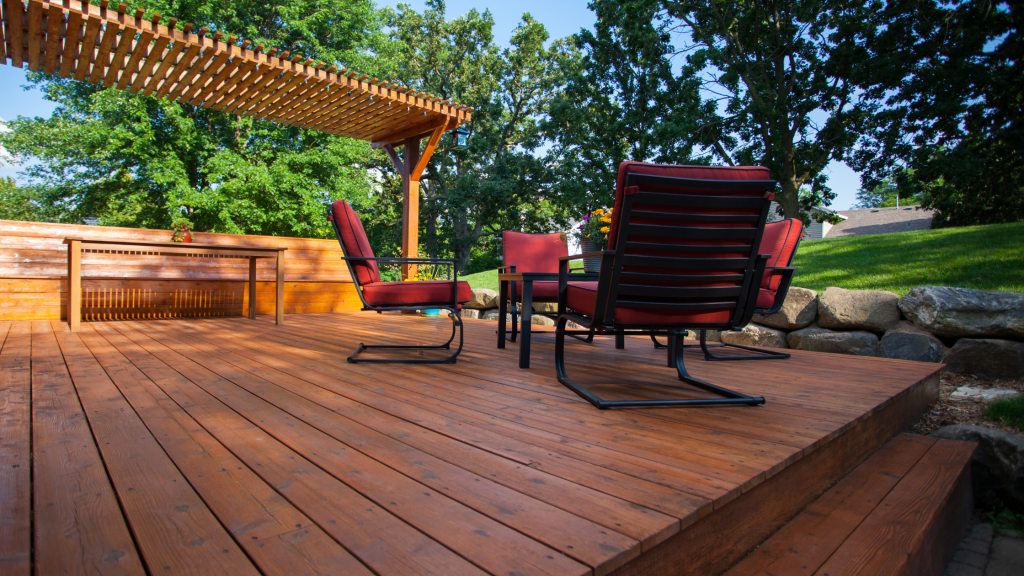 Painting your deck
Paint provides a uniform look, which appeals to many homeowners. Over time, the uniform paint will peel and crack, which looks rather ugly, but it might be a good option if your deck is particularly old and weathered.
When you opt to paint your deck, you won't have to refinish it anytime soon. A quality paint job, finished by a trusted professional, can last for ten years before needing repainting. If you choose to paint your deck, you won't be limited in your color options. You can easily match the deck to the rest of your home's exterior, or use your deck to complement the color of your house. Painting can restore an old deck to like-new condition.
The cons of painting your deck
Decks are horizontal, so the paint simply lies on it, which leads to water pooling in certain areas. Over time, this traps moisture in the wood. As the deck naturally expands and contracts with the outdoor elements, the paint will eventually begin to chip and peel. When you paint your wooden deck, you cover the beautiful elements that make it unique. If you love the look and feel of your wooden deck, you may regret covering up its natural beauty. Once you decide to paint your deck, it's almost a given that you'll always paint it. You can easily go from a stain to paint, but going from paint to stain is difficult, time-consuming, and expensive.
Staining your deck
When you stain, however, you can choose how much or how little the natural wood shows through. A quality stain will seal the wood grain, so it prevents moisture from penetrating your deck and causing it to rot. A good stain generally provides better moisture retention than paint. If your deck is made of beautiful wood, the right stain and finish will enhance it.
Unlike paint, which completely masks the wood's beauty, a stain allows you to highlight its natural qualities. If you have a redwood deck or it's made of cypress or cedar, and it's in good shape, you may choose to stain it to showcase its color. Some stains are slick, but for the most part, they're flatter and create a less slippery surface than a thick, quality paint job.
The cons of staining your deck
If you choose to stain your deck with transparent or semi-transparent stains they will fade and need to be recoated every few years. On the other hand, a solid or opaque stain will last between 5 and 10 years depending on the age of the wood.
We at Dependable are all ears for any questions or concerns you have. You can shoot us an email at info@dependablepaint.net or reach our office at 470 322 7107.