Right Color Choice for Kitchen Cabinets
Imagine yourself in your own dream kitchen. If you're considering inventing or recreating your dream kitchen, you may think you need to go above and beyond with precious stone countertops, elegant backsplashes, and unique color schemes sure to wow your guests. However, the sleek look of white kitchen cabinets has ever been for contemporary-style minimalists alone.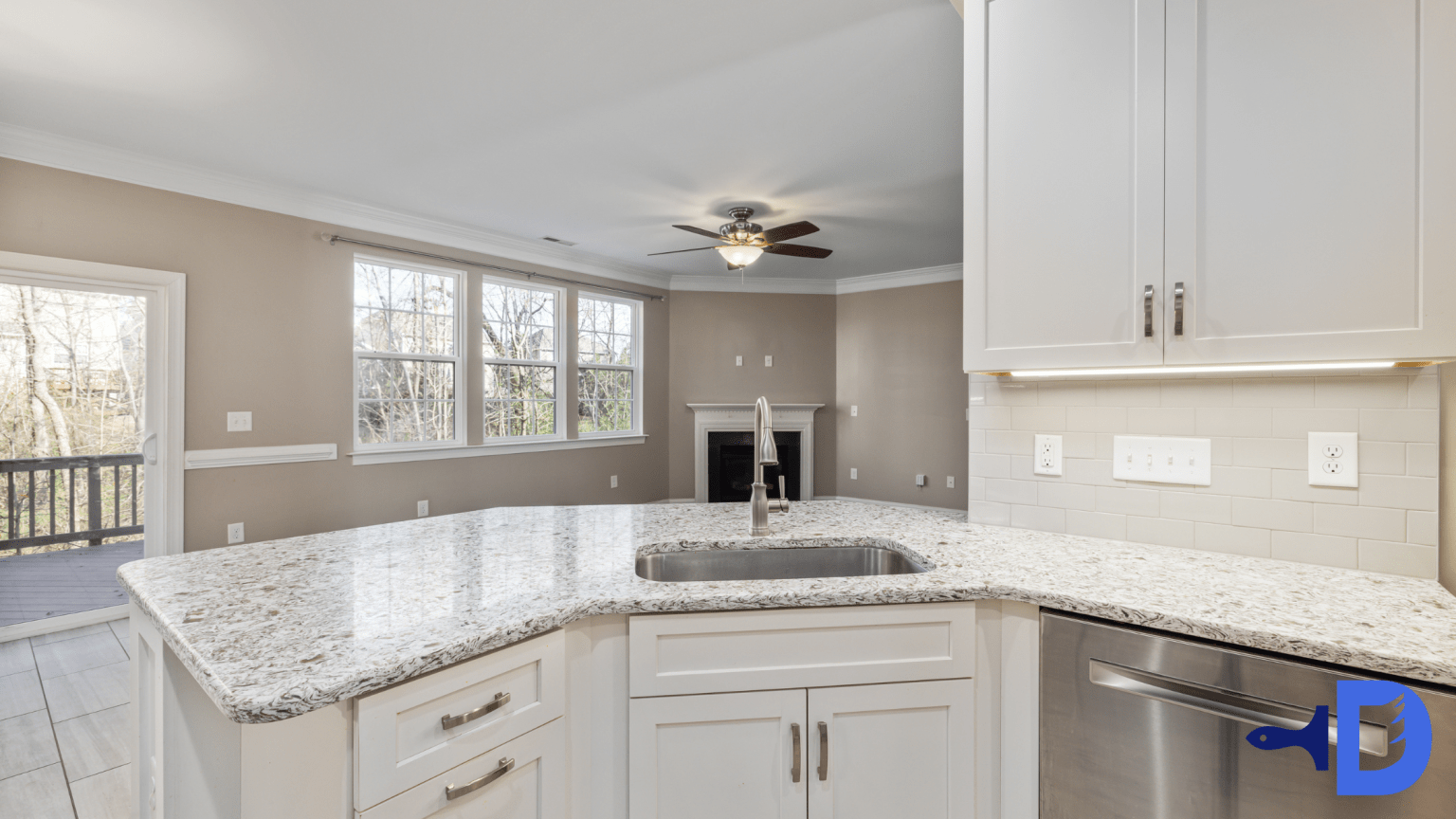 Contemporary Kitchen Cabinets
If you're one for an all-white look, a contemporary kitchen may be the way to go. A contemporary kitchen is a popular choice because it's clean and airy aesthetic declutter your space and creates a minimalist yet welcoming feel. If your current kitchen is dark and gloomy, the addition of white cabinets could even brighten it up—and will take it from drab to fab in no time.
Use off-white, matching shades of gray, or even a touch of black to bring contrast to the room. This will create layers that break apart a uniform layout most residents might deem monotonous and dull.
Our painters are experts at transforming your kitchen cabinets. Let them help pick a color to match your backsplash or countertop, depending on your preference. They'll work with you to create a fresh look that fits your new kitchen goals.
Bicolored Kitchen Cabinets
A two-color kitchen is a great way to take your kitchen interior design up a notch. Instead of adding just a splash of color, a two-color kitchen can really make a bold statement with different shades like black and white or gray and yellow.
White kitchen cabinets are always a promising approach despite how you divide your bicolor kitchen. Still, with our abundance of paint hues, consider experimenting with dark and light shades of more vibrant colors, such as blue, green, or red. You may also use one paint color paired with wood flooring and other wood areas; the timber creating the second tone.
Antique-style Kitchen Cabinets With Stainless Steel Accessories
White kitchen cabinets are so popular because they offer a clean and refreshing look with minimal upkeep. But if you're looking for something that's just a little more exciting, antique-style cabinets might be the better choice. By using an original color as the base, then applying a stain or glaze over it, we create an antique effect that will give your space a more personalized feel.
Since cabinets and countertops are often the focal point of most kitchens, they need to look good. After all, that's where you're going to spend most of your time! We can stain them any color you like, so call us today to learn more.
Choose Dependablex
Let us bring your kitchen cabinets up to date by repainting or staining them, with no need to remove the existing ones. We'll work with you directly to help you decide on a color and finish that works with your home's décor. At Dependable Painting & Remodeling, we believe in offering the best white kitchen cabinets that'll keep up with ever-evolving fashion trends without gutting your existing cabinets. We do so by prepping, priming, and painting or staining your cabinets as you deem fit, matching them with the mood of the rest of your kitchen.