Painting Aluminum Siding – Things To Know Before You Start
The following are some things to take into consideration if you are looking to have your aluminum siding painted by a professional or thinking about DIYing it. We made sure we asked our professionals to give you the best feedback possible!
How can you tell if your aluminum siding needs a new paint job?
The first thing to look for when deciding to repaint your aluminum home or building is if it's peeling, faded, or chalky. If you notice that the surface of your home has any of these things, you should look for a professional painter in your area for your painting aluminum siding needs!
Painting aluminum siding – is it a good idea?
Painting aluminum siding is a good idea! It is a good idea because it can protect your home or building from rust and many other factors including weather changes.
What is the best paint for aluminum siding?
Direct To Metal Paint is the best to use for aluminum homes or buildings. This is latex paint and it produces the best results on any aluminum siding. Just remember that the best product will give you the best results!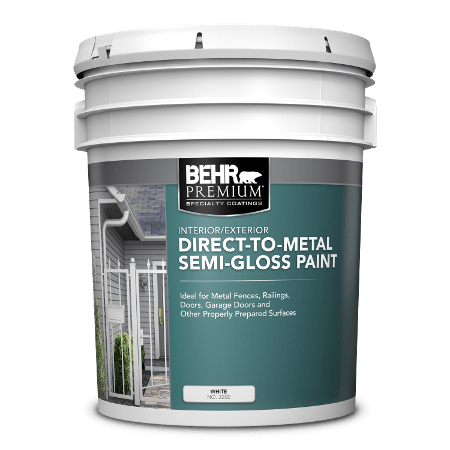 How do you prep aluminum for painting?
Does it need sanding?
No, you do not need to sand just a thorough cleaning. Whether you use a pressure washer or use a sponge and water. Make sure that all mildew and dirt are completely removed from the surface.
Does it need a primer?
If so, what is the best primer and does it have to be a specific primer for aluminum? Sometimes priming is necessary, depending on the condition of the aluminum. The best primer to use is a high-quality acrylic primer which will need to be topped with direct-to-metal latex paint for the best possible results.
Is it better to spray or roll paint on aluminum siding?
It is better to spray because it creates a smoother finish and does not show any lines or imperfections in the paint. Using a sprayer will give you the best coverage in ways that a paint roller will not.
The disadvantage of painting with a roller is that there is a lot of texture and you will be able to see the roller's marks throughout the paint if you decide to use a hand roller. This will create a lot of imperfections in the paint and will create more maintenance in the future.
How much paint do I need and how much does it cost?
This depends on the size of the house. 1 gallon of paint will cover about 150-200 square feet. With that being said, make sure you are using the best possible direct-to-metal latex paint so you are getting more paint for your dollar. 1 gallon of direct-to-metal latex paint will cost anywhere from $50 to $60.
Choose Dependable!
Whether you want to DIY or call a professional, Dependable Painting and Remodeling is always here to help with all your painting needs! We are the best painters in Georgia and want to show you what a top-quality paint job looks like!