The Best House Painting Apps on the Market in 2023
Hello folks, it's your trusted painting contractor in Marietta GA, Derek, the owner of Dependable Painting & Remodeling.
Today, we are stepping into the digital era of home renovation. Let's talk about the top seven house painting apps on the market in 2023.
Did you know? In 2019, the most popular home painting app had over 1 million downloads worldwide.
The rise in popularity of these apps isn't surprising. House painting apps are game-changing digital tools that allow you to virtually splash paint on your home's interior and exterior walls. It's a fun and convenient way to explore different color combinations and schemes before dipping your brush in the paint bucket.
And if you think that's cool, listen to this. Most apps also feature 3D renderings, offering you a realistic representation of your space, post paint job. You can save your color choices, share them with your friends and family, and even get valuable tips on painting techniques, all in one place.
Some other questions we get asked all the time are:
"Is there an app to see what your house would look like painted?"
"Can you upload a picture of your house and try paint colors?"
"How do I color scheme my house?"
The answer to all the above is a resounding, yes! The eight house painting apps we're diving into today offer these features and more.
Fun fact: Over the past 5 years, the number of home painting apps available on the App Store has grown by an average of 10% annually.
Let's review these top eight apps in detail.
1. App Name: Color Portfolio Benjamin Moore & Co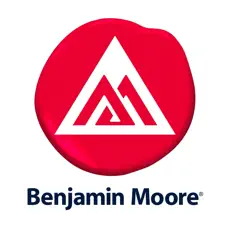 Summary: Harness the power of Benjamin Moore color, wherever you are—for free. Save colors, share images and more!
Find the right paint colors (and have fun doing it)
Capabilities: Browse the virtual fan deck, take a photo of a room and "try on" colors, step into augmented reality and apply Benjamin Moore paint colors to surfaces.
Cost: Free
Rating: 4.5/5
Ease of Use: High
Pros: Extensive color selection, intuitive interface, good visualization.
Cons: Limited advanced features, color accuracy can depend on lighting
2. App Name: Home Depot's Project Color
Summary: Home Depot's Project Color stands out for its sophisticated color match technology.
Capabilities: Capture a color you love and the app will match it with a paint. Calculate the amount of paint needed based on room size.
Cost: Free
Rating: 4.6/5
Ease of Use: Medium
Pros: Advanced color match feature, integrated project management.
Cons: Interface can be complex for new users.
3. App Name: Dulux Visualizer

Summary: The Dulux Visualizer is praised for its innovative augmented reality feature.
Capabilities: Users can virtually paint their walls by just pointing their device's camera.
Cost: Free
Rating: 4.3/5
Ease of Use: Medium
Pros: Live, real-time visualization experience, vast range of color options.
Cons: Augmented reality feature may not be fully accurate, requires high-performance devices.
4. App Name: ColorSnap Visualizer by Sherwin-Williams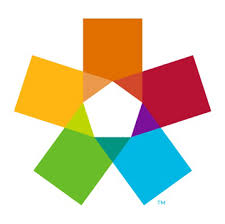 Summary: ColorSnap Visualizer is a feature-rich app from one of the most reputed paint brands.
Capabilities: Users can preview colors on virtual room images, match colors from photos, and find coordinating colors easily.
Cost: Free
Rating: 4.2/5
Ease of Use: High
Pros: Comprehensive features, color matching, and coordination tools, save and share color choices.
Cons: Limited virtual visualization options, dependent on device screen quality for color accuracy.
5. App Name: Paint Tester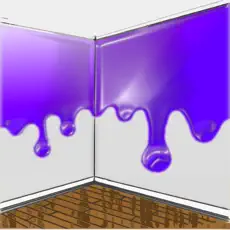 Summary: Paint Tester is an easy-to-use app designed to take the guesswork out of choosing paint colors.
Capabilities: Users can virtually paint their own room photos, explore color combinations, and share designs.
Cost: Free, with in-app purchases
Rating: 4.0/5
Ease of Use: High
Pros: Use of personal room photos for testing colors, easy sharing of designs.
Cons: More advanced features require purchase, occasional software glitches reported.
6. App Name: Prestige ColorPic Paint Color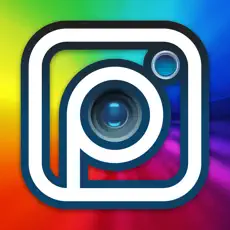 Summary: Prestige ColorPic is known for its 'Color a Room' feature, providing realistic visualizations of your chosen color.
Capabilities: Users can preview paint colors in virtual room settings, capture and match colors from their surroundings, and coordinate colors effectively.
Cost: Free
Rating: 4.6/5
Ease of Use: High
Pros: Realistic visualization, color matching and coordination, ability to order paint and supplies directly through the app.
Cons: Limited to Prestige paint colors, requires strong internet connection for best performance.
7. App Name: Room Planner - Home Design 3D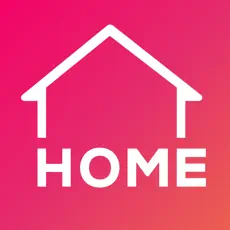 Summary: If you just bought a house or an apartment or want to decorate your existing property, we can help you do it easier, with less hustle and achieve better results in less time for the little fraction of total expense.

Capabilities: With the Room Planner you can:

Visualize your dream and get a better idea of what it will really look like

Enrich your habitation with the furniture from world famous brands

Change anything in the picture, from colors on the walls to layout of the furniture

Share your vision with your partner, flatmates or constructors

Publish your project to portfolio

Cost: Free

Rating: 4.6/5

Ease of Use: Medium

Pros: Realistic 3D visualization, ability to use personal room photos, save and share designs.

Cons: Limited color selection, may require time to understand 3D modeling feature.
These apps are all set to guide you on your journey to a beautifully painted home. But remember, at Dependable Painting & Remodeling, we're here to provide a seamless and professional painting service in Marietta, GA, and beyond. Happy virtual painting!