Color of the year 2023
Name one of the spaces in your home that could use a new color today. People are always looking for a place in their homes to update!
Each year, trend researchers and color experts predict the next hot hues. This year is no different.
But with so many pretty shades and unique hues to pick from, how do you nail down the right palette for your home? Are you going for a nature theme or romance?
The good news is that most forecasts are fairly similar, making it easier to narrow down the options.
Here are some tips from your #1 [House Painters] (https://www.dependablepaint.net/house-painting/roswell-ga/) in Roswell, GA for choosing colors that will stand out and show creativity in 2023:
There are lots of colors to choose from.
With so many color options to choose from, your next design project will be a breeze. No matter what style you prefer—whether minimalist or opulent—there's a hue that will complement it perfectly.
Whether you choose from Behr, Benjamin Moore, or Sherwin-Williams products, some colors that are going to be hot in the new year are raspberry blush, whites, and earth tones. Using any of these color shades or collections can help bring your dream to life.
Remember to add a touch of personality to your home!
The most popular colors for furniture in 2023 are blue, green, and red. The most popular colors for walls are blue, green, white, brown, and red (most people's favorites). These colors can be used for an accent wall or any room in your home (kitchens, bedrooms, bathrooms, hallways, etc).
Paint Brands 2023 Paint Color of the Year!
The 2023 color of the year for Benjamin Moore paint is raspberry blush. This color brings a sense of electric optimism with a red tone!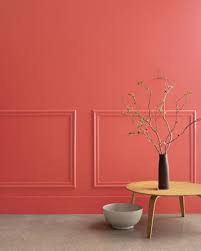 Sherwin Williams color of the year is Redend Point, which is a color that brings warmth into any house.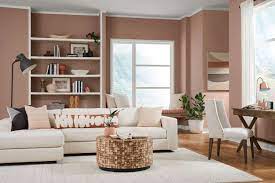 Behr's color of the year is Blank Canvas. Blank Canvas brings a welcoming atmosphere to any part of the house and is easy on the eyes!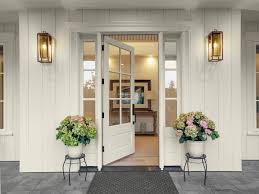 There is also Glidden to choose from as well and their paint color of the year is Vining Ivy! This color is a great choice for an accent wall with muted aqua undertones!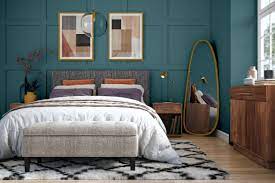 These paint colors can bring you joy and be one of your next favorite paint colors! They bring versatility, quality, and dimension to your home! You can find more color trends on any of these paint brand pages or websites!
Vibes are important when picking the right color palettes!
Consider Your Lifestyle
When choosing colors for your home, it's best to consider your lifestyle before making any final decisions. For example: if you enjoy spending time outdoors and want a space that reflects that passion, opt for colors like yellow or orange or somewhere in this color palette. If you're more of an introvert who prefers having your own space in which to unwind at the end of a long day, then pastels, neutrals, or beige are probably a better fit for you and will bring comfort.
Remember: these tips are just suggestions based on our own experience! Everyone's personal tastes are different—and that's okay!
By following these basic guidelines while shopping around (or doing all of your color-picking online), we hope that soon enough there will be nothing more beautiful than something uniquely yours…
Using your personality, inspiration and ideas can help you create the perfect living room, bathroom, kitchen, cabinets, dining room, or any of the rooms in your home. Don't forget the ceiling as well!
Lighting Matters
Look at the lighting.
The colors you choose should look good under a variety of lighting conditions in your home, including natural light and artificial light. Natural light can be dramatically different from one day to the next—one day it's cloudy and rainy, another day it's sunny and bright. Artificial lighting also changes depending on the time of day (or night), the season of the year, and whether or not you're near an open window or door that lets in natural light from an exterior source.
The soft glow of candlelight has its own unique character that you'll want to consider as well when choosing palette choices for your space. Also, check the warmth of the color! If there are two things you need to take into consideration, it is the mood you are looking for as well as what you desire your home to look like. Choose comfort and something that is easy on the eyes!
Use a color wheel to help you choose complementary colors: ( Complementary colors are those that are opposite each other on the color wheel—red versus green; blue versus orange; purple versus yellow.
You can use complementary colors as accents throughout your space with one bolder accent piece like a rug or pillow used against more muted pieces such as bed linens or wall paint, so they pop out at you while still feeling cohesive with each other overall if done well!
Ask a professional.
When it comes to color, the right choice can make all the difference. A professional designer can help you determine what will work well for your space and your lifestyle. Plus, if you aren't sure about a color, don't be afraid to ask for a second opinion from another professional — like a friend, family member, or design expert who has more experience in design than you do.
Just remember that when it comes to making big decisions like these, sometimes it's best just to ask someone! Someone to help you pick out a paint color and decor! You can also use editorial guidelines or design experts.
When in doubt, ask an expert!
Sometimes you just need a little help figuring out the best color for your home. Luckily, there are experts who can give you some guidance!
Ask a professional Painter: A professional painter has worked with many different homeowners and can help you pick out the perfect palette for your space. Check out our blog on How to Choose the Best Interior Paint Colors

Ask a friend: If you're going to take advice from someone, make sure it's someone who knows what they're talking about! That's why we recommend asking an interior decorator or designer to share their wisdom with you. Friends are great because they are honest and will help you pick accessories, find your vibe and help create a sense of etiquette! Always have a connection!

Ask a designer: Another great way to find which colors will look best in your home is by asking one of these professionals who specialize in this specific field. Their expertise can be invaluable when deciding on painting colors that coordinate well together without being too matchy-matchy (which we've all heard isn't good). If they have time, they may even have some samples available so that everyone can see what kind of effect certain combinations would have before committing fully—and wasting money if something doesn't work out as planned later down the road!
Conclusion
So, now that you know what the color trends are for 2023 and how to choose your own personal palette, it's time to take action. It might seem daunting at first, but with the right advice from an expert and some practice, you'll be able to find the perfect paint colors for your home in no time.
You can find more information on the Behr brand, Sherwin Williams, or Benjamin Moore websites!
There is a selection of colors you can choose from! You can never go wrong with any of the colors on this blog! If the designers like it, you will too!
You can also use different shades of the same color to add depth without overwhelming your space. If all else fails, remember that white walls are always your best bet (although not for everyone).
No matter what color scheme you choose for yourself though, just remember that color shouldn't be something people notice first when they enter your home–we hope these tips helped!
Remember to choose Dependable Painting and Remodeling for all your painting needs. Our team is always here to help find your vibe and give you the best results!