Before a house can be painted, the surfaces need to be cleaned and prepped. Power washing is often an efficient way to thoroughly clean your home's exterior to prepare it for fresh paint. Be aware of the dangers of pressure washing your house, and learn how to make sure it's done right through this blog.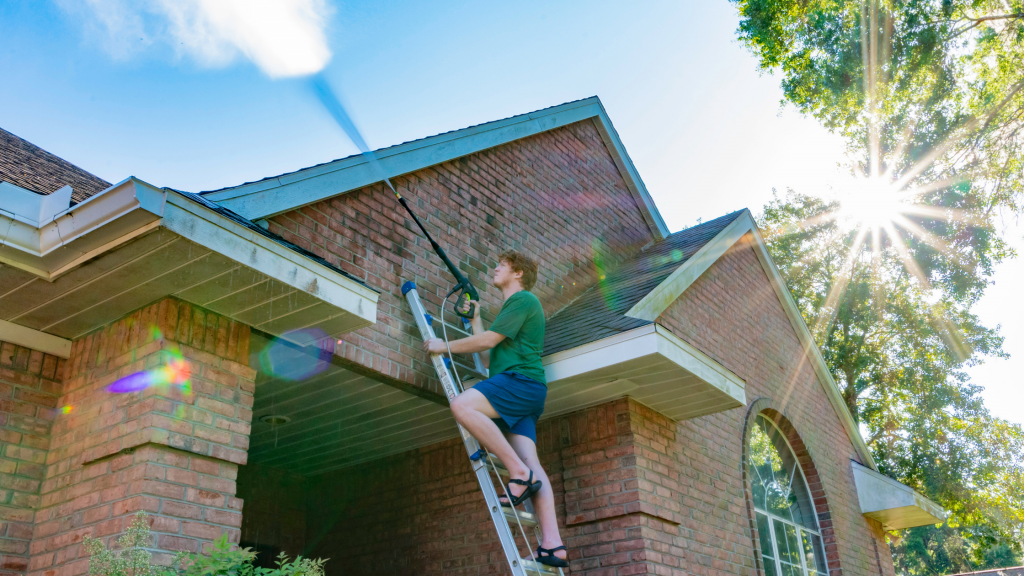 Pressure Washing Your Home – Gone Wrong
When water is shot at pressures too high, it can get into your walls and your house. Your house is built to withstand rain and other moisture. When pressure washers are used at full capacity, you may end up with soggy carpet and or wet attics.
When done incorrectly, a pressure washer can damage the siding, even knocking it loose.
It can remove paint, and if you were only planning on cleaning your house, you'll now be faced with repainting as well.
Pressure Washing Your Home – Gone Right
With all those dangers, you may be wondering why you should even consider pressure washing your house. However, in the right hands, pressure washing can be incredibly beneficial to your home.
Pressure washing removes mold and mildew, which are damaging to both your home and the health of your family. When mildew and mold go unchecked, they continue to grow — and mold can grow within walls, meaning your home's interior could be affected.
When done by a professional, pressure washing is a valuable step in preparing your home's surfaces to be repainted.
When used at the proper levels, pressure washing can clean your house of grime, bird droppings, and unsightly stains.
We got you here at Dependable.
In addition to cleaning the exterior of your house and preparing it for painting, pressure washing is excellent for decks and railings at low pressure; wood and vinyl fences at medium pressure.
Dependable Painting has all the experience to remove mildew, loose paint, and stains from the exterior of your home. We can also completely strip, stain, and refinish your exteriors with a high-quality finish. We take pride in our work, and it shows. Give us a call at 470 322 7107.