Exterior Painting Roswell GA
Top Rated House Painting Services
Your painting project is more than just another job to us. We approach our work with love and dedication.
Sometimes a fresh coat of paint is all your home needs to feel brand new again.
With over a decade of experience in both residential and commercial painting in Roswell GA, we work hard to use our expertise, attention to detail and old-world work ethic to create an exceptional customer experience. We want you to be 100% satisfied, and we strive to reach that goal with every project we take on. Every painter we hire is extremely dedicated, and goes the extra mile ensuring you have the best experience with our company.
Dependable Painting and Remodeling is a full service one stop shop for interior/exterior home services, offering the highest quality residential and commercial paint jobs in Roswell GA and everything else your home needs to stay up-to date and protected- from cabinet refinishing to fencing and deck staining, we're here for you.
Benefits of Painting the Outside of Your Home
Besides making your house stand out, there are plenty of other reasons to paint the outside of your home as well: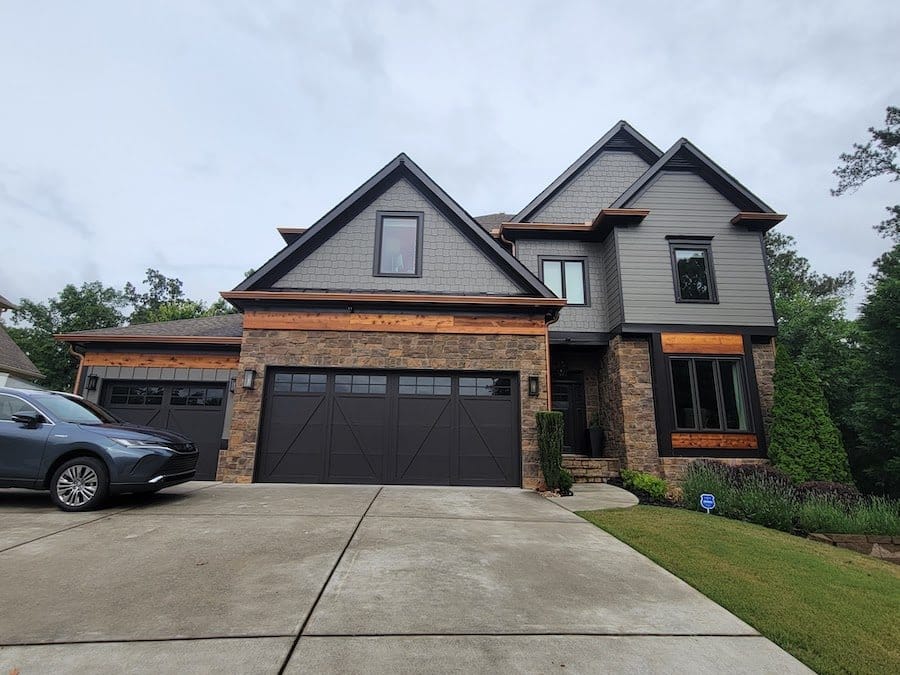 Our Tried & True Painting Process
The smoothest, easiest, stress-free contracting experience you will ever have in your
life, GUARANTEED!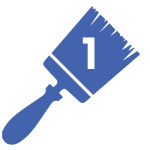 We begin by power washing your house or structure with a high-pressure power washer.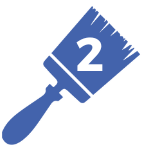 We scrape and sand off flaking, chipping, or peeling paint, prime the surfaces, and caulk to prevent water intrusion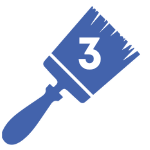 We apply all paints according to manufacturer specifications to ensure proper warranty.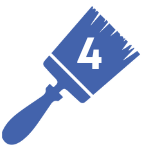 By picking up all trash, cleaning all walkways, driveways, porches, etc. we aim to leave your home better than it was.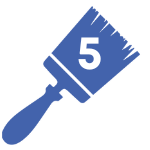 A touch-up kit that includes a pint of each paint or product used is left in a labeled box for your convenience (when available).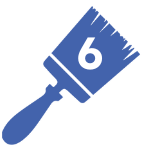 Our customers are invoiced upon completion of the job. A receipt will be provided upon payment for your convenience and satisfaction.
Our Most Recent Exterior Projects
Exterior Painting Services
Roswell, Atlanta, Alpharetta, and Surrounding Areas
Call Today for your FREE QUOTE
Types of Surfaces We Paint
Dependable Painting & Remodeling's team of exterior painting professionals will handle everything for you. We specialize in a large range of surfaces and materials, with years of experience under our belt.

We strive to be different! Not just another painting company. We want you to depend on us throughout your entire project and we want to be a part of seeing your visions come to life while taking care of you every step of the way.
Our #1 goal is for you, our customers to have the smoothest, easiest, stress-free contracting experience you will ever have in your life!
Whether you're looking to have the interior or exterior of your house painted or you're looking for staining for your fence or deck. Your project will have the attention to detail that we would use on our own homes. 
Our Customers Say it Best
"Their Customer Service Beats Every Company." - Lisa Costa
Exterior Painting Services
Roswell, Atlanta, Alpharetta, and Surrounding Areas
Call Today for your FREE QUOTE
With its modern spirit and southern charm, Roswell GA, a close suburb of Atlanta and located in the northern part of Fulton County, has all the feels of history and and home.
With so many historical places to visit, festivals to attend, restaurants to eat at, theaters to catch a play, arts and fantastic shopping, you're sure to find something that suits your fancy in the 640-acre Historic District.
If history is your thing be sure to check out A Southern Trilogy. Consisting of Barrington Hall, Bulloch Hall and the Smith Plantation these historic antebellum homes are rich with the story of the American South and is conveniently located right in Roswell, Georgia.
The homes here in Roswell are absolutely beautiful! You have a plethora of housing choices including luxury homes and estates, an area of bungalows and cute cottages, cohesive and controlled aesthetic subdivisions, mid-century renovations, townhomes, apartment complexes, and some condos. 
Passionately Serving the Roswell and Surrounding Areas in Georgia
We Will Call You Right Away!